Back to blog home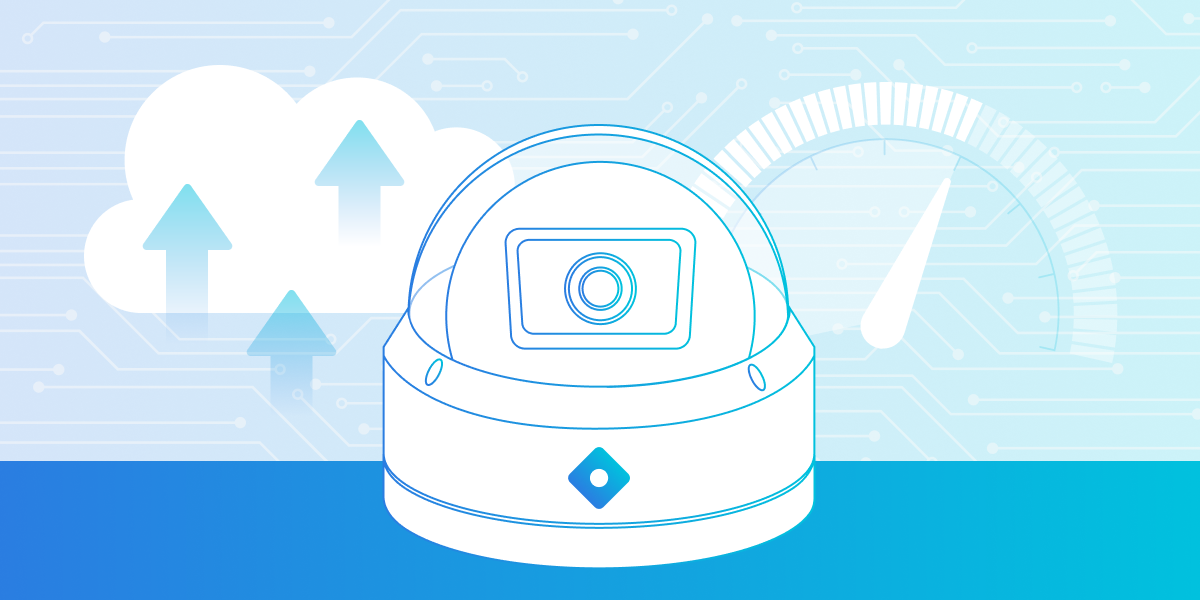 Back to blog home
4 Tips for Saving Bandwidth with Cloud Security Cameras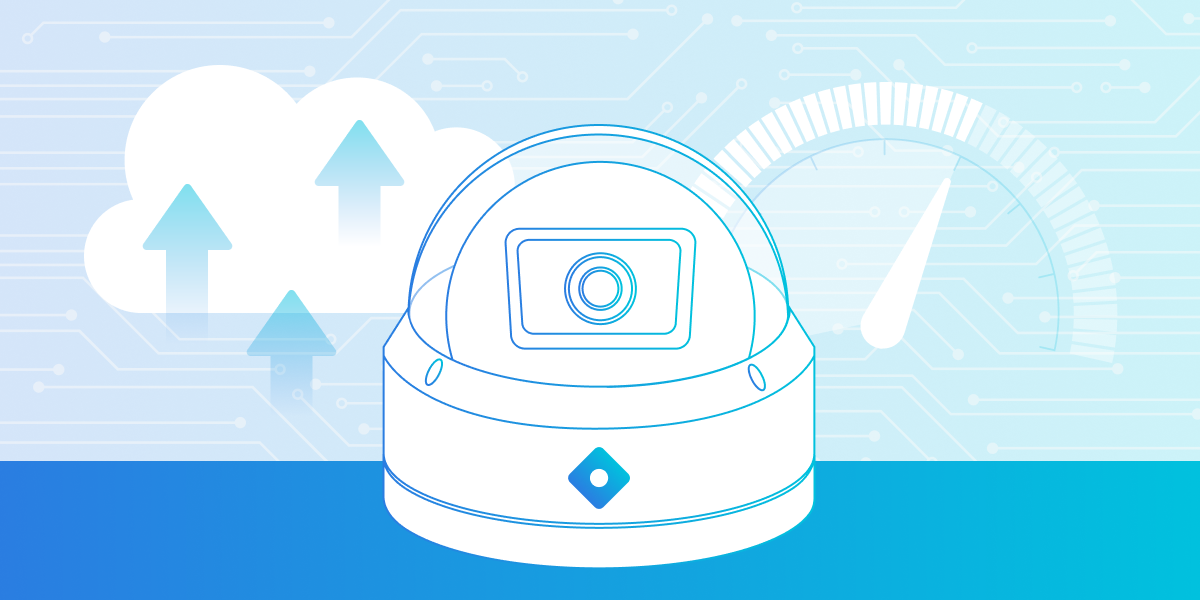 These days, we could all use a little more bandwidth.
When it comes to cloud-managed systems, the need for bandwidth becomes quite literal. Cloud-based platforms have massive advantages, including remote access, digital backups, and automatic updates. However, in an interconnected world, countless devices and technologies require an internet connection and network resources. How do you ensure that you have enough bandwidth to go around?
Especially at the enterprise level, organizations need to be confident that their security cameras have the bandwidth to be effective, and not be a drain other systems. Concern about bandwidth efficiency is common among organizations that use cloud-based physical security platforms.
If you have or are considering cloud-based video surveillance, these are the most effective ways to get the most out of your security cameras' bandwidth.
1. Handpick your AI features 
Cloud security cameras that consume bandwidth typically also come with "smart" features. In security cameras, AI analytics enhance visibility, accelerate investigations, and provide deeper insights and reporting into your spaces.
Examples of AI features for cameras may include:
Human movement detection
Vehicle recognition and license plate recognition (LPR)
Facial recognition
Region and color search
Unusual behavior detection
Mask/PPE detection
AI features like these powerfully improve security operations, but running AI analytics adds to the total bandwidth your system consumes.
The solution? Toggle different AI analytics off or on for each individual camera.
Not every camera in your deployment will use every smart feature. For example, a camera surveying a hotel lobby may use facial recognition but not license plate recognition.
By activating AI features on camera-by-camera basis, you can control your bandwidth usage and be more efficient with network resources.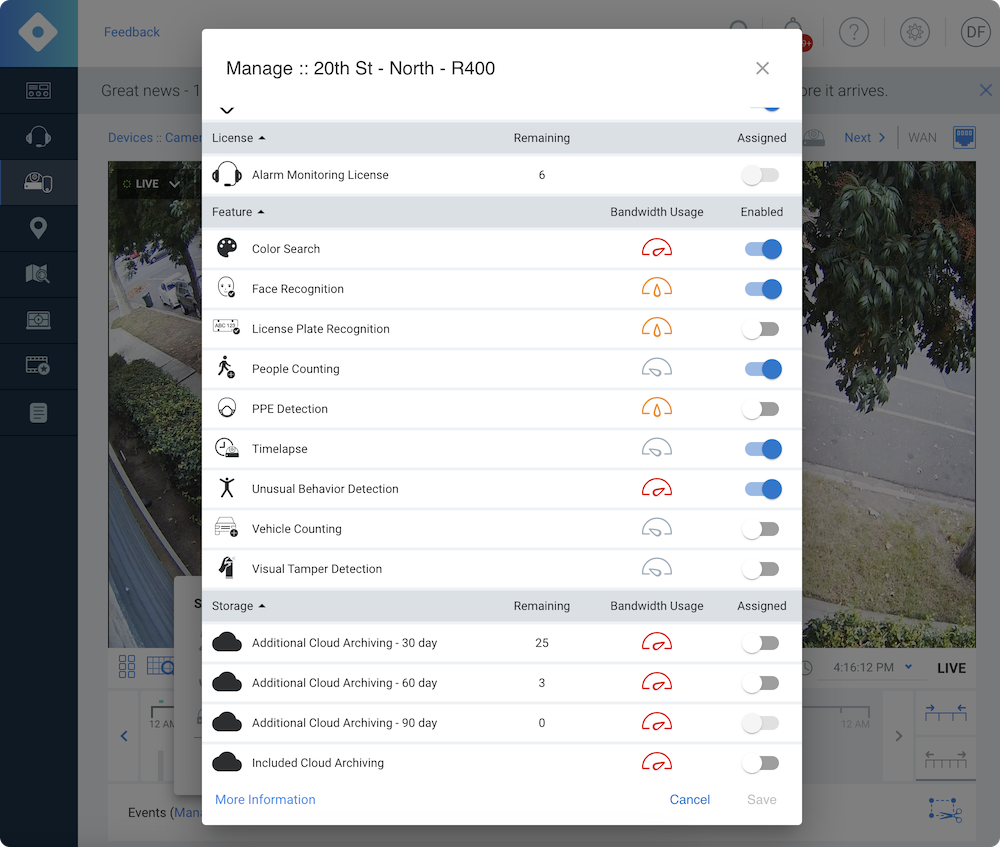 Toggle individual AI features on/off specific cameras in the Rhombus Console. See how bandwidth-heavy each feature is relative to other features, so you can make an educated decision about which features to enable.
2. Set cloud archiving schedules 
When cloud cameras capture video, they automatically store all footage directly on the device. Many organizations choose to also back up their footage to the cloud via Cloud Archiving for security, convenience, and compliance reasons.
When you enable Cloud Archiving for a camera, the camera will continuously archive footage to the cloud. However, Cloud Archiving involves uploading large amounts of video, which is a bandwidth-intensive process. Many users want to control when it occurs to better manage network resources throughout the day.
To use bandwidth more efficiently, you can set your cloud archiving schedules to:
Only upload footage during off-hours
Stagger when devices upload to the cloud
Changing your cloud archiving schedule doesn't affect camera performance at all.  You'll still capture high-quality footage and get low-latency streaming, all while optimizing bandwidth, improving network performance, and ensuring that all operations have adequate bandwidth throughout the day.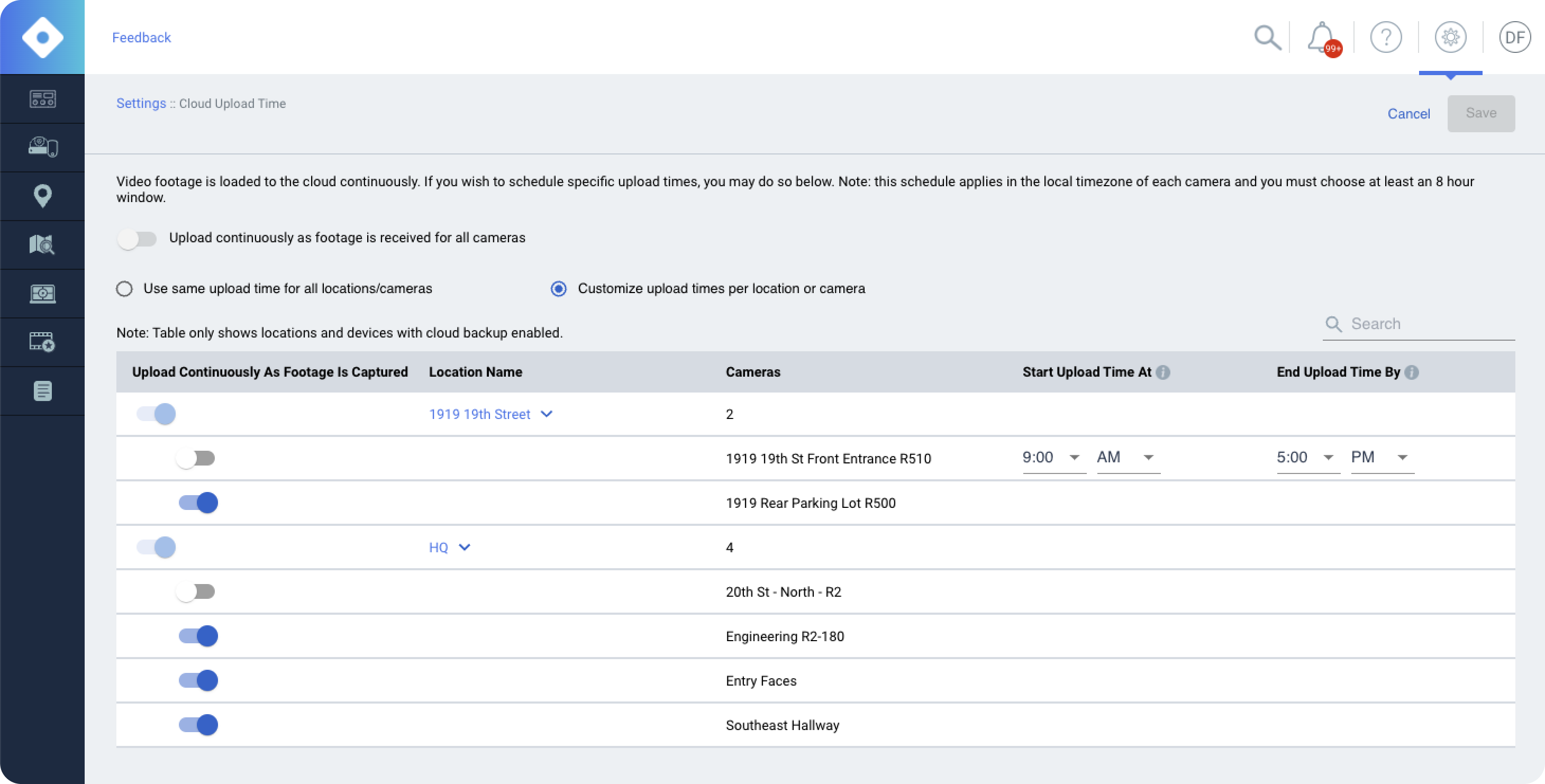 When setting cloud archiving schedules in the Rhombus Platform, you can create a global schedule or customize settings per location or device. 
3. Switch to a lower resolution for live streaming 
Video resolution greatly impacts bandwidth usage, especially for live streaming. Streaming video in standard definition (SD) takes up significantly less data than high definition (HD).
Modern video surveillance cameras can capture very high image clarity, with typical resolutions ranging from 1920 x 1080 to 4K. In many cases, switching from HD to SD still provides sufficient image quality, and will make a noticeable difference in bandwidth consumption.
Many platforms allow you to adjust resolution on a camera-by-camera basis, allowing you to prioritize HD for cameras in key areas. After all, image quality is important in a video security context. Grainy or jumpy footage makes it difficult to understand what's happening—hindering investigations, calling video evidence into question, and making it more challenging to determine the appropriate action during an emergency.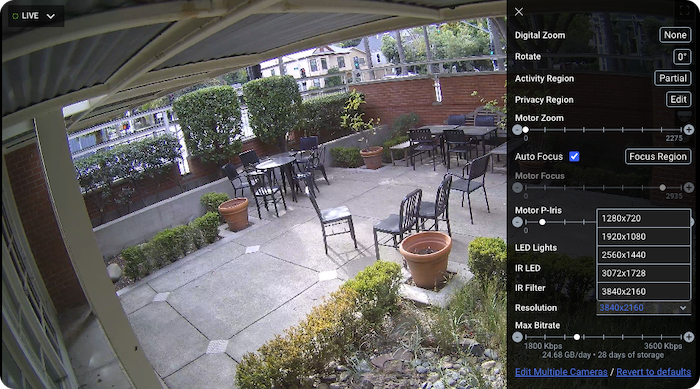 Gain granular control over your Rhombus cameras to adjust video settings to your specific needs.
4. Trade real-time streaming for buffered streaming 
Streaming latency is the delay between a camera capturing an event and the event being displayed on the viewer's device. The lower the latency, the faster and more "live" it is.
Security cameras often have the option to toggle between real-time-streaming and buffered streaming.
"Real-time streaming" happens so quickly, you can hardly perceive a delay at all and is commonly used in video calls and VOIP. Depending on your solution, buffered streaming will produce a delay of around 1-7 seconds for security cameras.
Video latency is important for security cameras when an organization is using the cameras for live security monitoring. In real-time security and safety contexts, the delay of a fraction of a second can make a difference in outcome. If you have security guards actively watching video streams, or if you want to view live footage during an emergency, real-time streaming ensures that you're viewing the most current representation of activity as it occurs.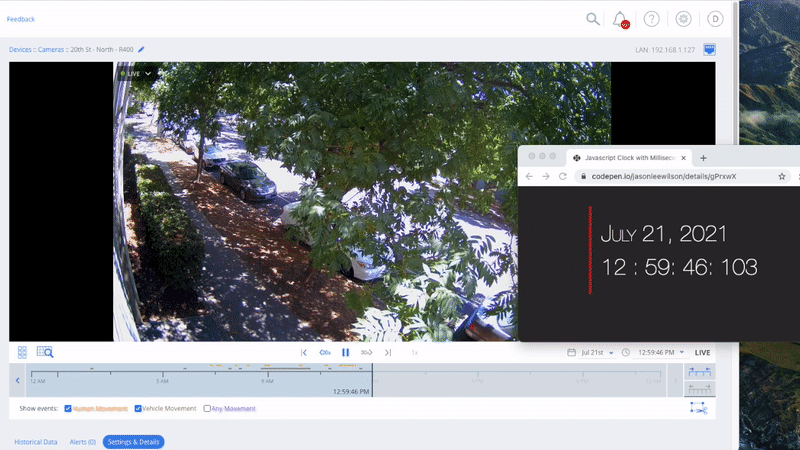 Rhombus cameras provide sub-one-second latency—compare the current time vs. real-time feed to see it in action.
Not all organizations need real-time streaming for their security cameras. When you view historical footage and perform investigations after the fact, real-time or ultra-low latency streaming is typically unnecessary. Because you're looking at old footage, a delay of a second or more will not make a difference in how you use the video and the information the footage provides.
If you're comfortable with a slightly longer delay between an event occurring and being displayed on your VMS (video management system), you can switch your security cameras to buffered streaming instead of real-time streaming to reduce bandwidth usage. The latency will still be very low (likely 1-5 seconds), and you'll conserve resources.
Low-bandwidth cloud security cameras with Rhombus 
Are you considering moving your security cameras to the cloud but are concerned about bandwidth? Rhombus is a cloud-managed physical security platform that's built to be bandwidth friendly. Our cloud cameras operate at as low as 10kbps and when compared to other enterprise cloud systems, consume five times less bandwidth when live streaming.
For an in-depth look at how Rhombus delivers reliable video security performance in low-bandwidth environments, read how AIDS Healthcare Foundation uses Rhombus to secure their clinics in Mathare, Kenya, and across Africa.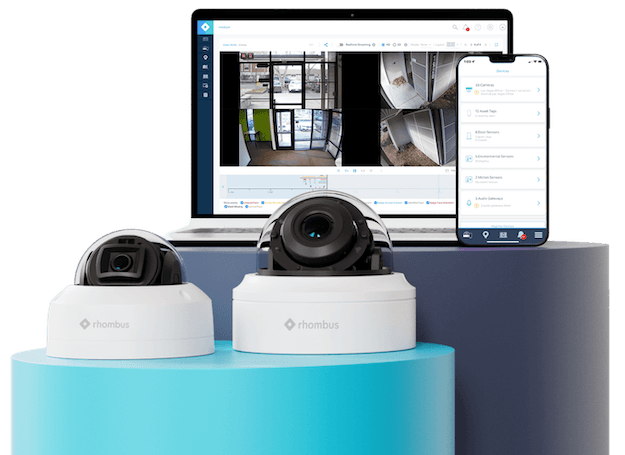 Try Rhombus for Free!
See why school districts, cities, and Fortune 500 companies use Rhombus.
Start Trial