Back to blog home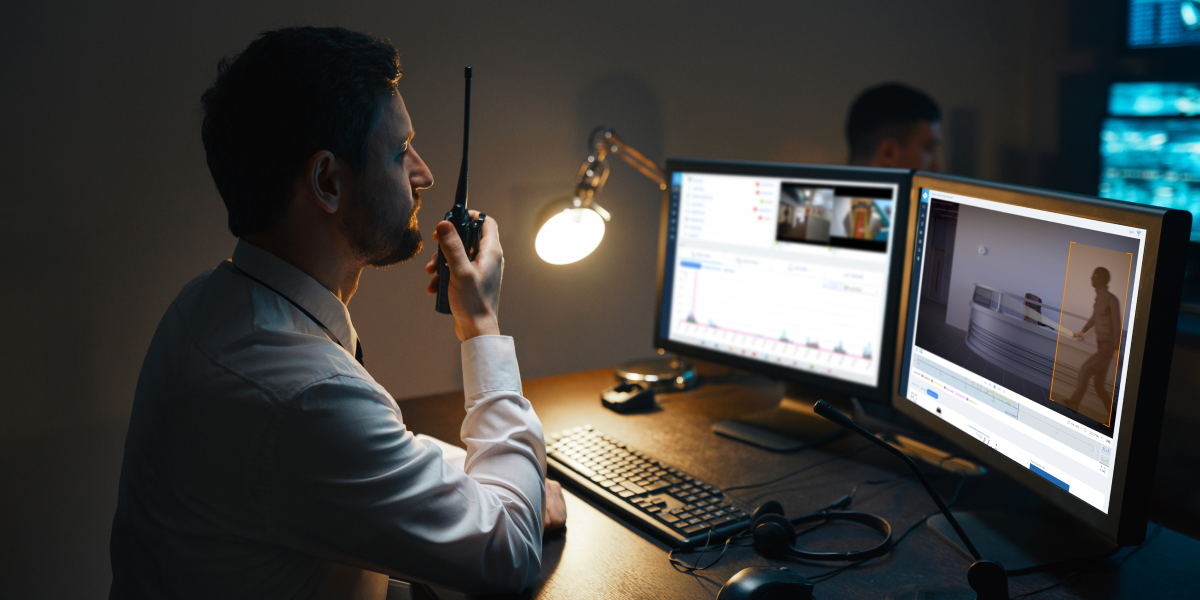 Back to blog home
Top Benefits of After-Hours Security with Rhombus Alarm Monitoring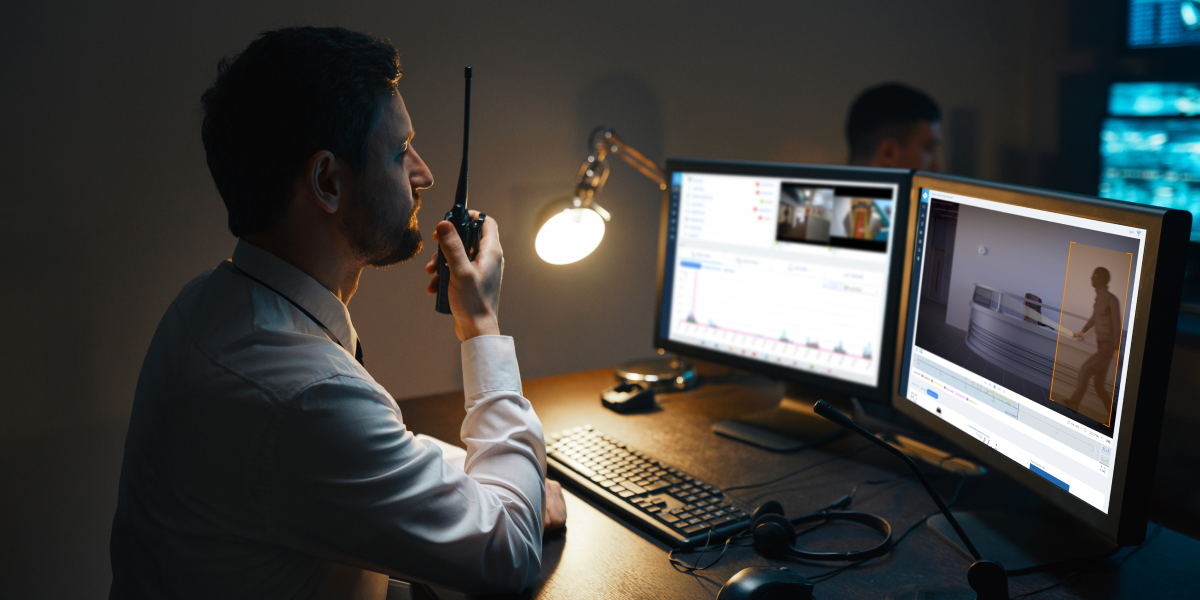 At the end of the workday, employees clock out, but the need for building security is ever-present.
The question of how to protect a facility after hours is a problem that organizations tackle in different ways. Some hire onsite patrol officers; others have traditional intrusion detection methods, such as alarms that notify the local authorities if a door is opened.
Rhombus Alarm Monitoring provides the best of both worlds. It combines automatic, AI-based security alerts with live professional monitoring. This balance of automaton and human discretion is a cost-effective way for any organization to increase after-hours security without relying on security guards or dedicated personnel.
In this article, we'll cover the top benefits of Rhombus Alarm Monitoring:
Accelerate emergency response
Dismiss false alarms without involving the authorities
Gain and share site visibility
Deter and deescalate in real time
Accelerate Emergency Response
To mitigate an emergency situation, there are three main phases:
Threat detection
Threat assessment
Appropriate emergency response
Rhombus Alarm Monitoring improves all stages of emergency response.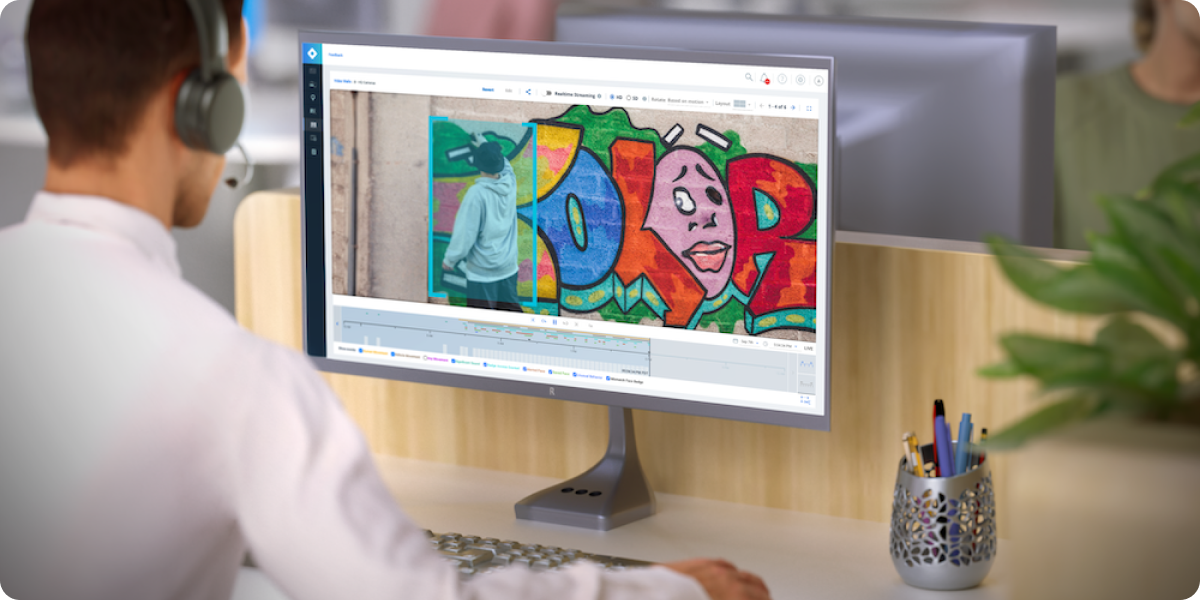 When a security alert triggers, professional monitoring agents investigate the situation via live video feeds and AI analytical tools.
Improve Early Threat Detection
Early threat detection allows you to minimize the damage a perpetrator may do and prevent escalation. It can mean stopping theft, property damage, assault, and more.
Rhombus' AI analytics provide immediate threat detection. The system continuously monitors your environment and issues automatic alerts for unwanted activity. This includes the real-time detection of:
Human movement in areas that should be empty
Unauthorized individuals on the premises via facial recognition
Vehicle and license plate recognition
Doors and/or windows being unexpectedly accessed
Unusual behavior that doesn't fit the pattern of behavior for the area
When unusual activity is detected, Rhombus automatically sends an alert in real time, allowing you to take action as quickly as possible.
Enable Professional Threat Assessment
Threat assessment is where the benefits of live human monitoring shine. When Rhombus Alarm Monitoring is active, Rhombus' AI-based alerts are routed to professional monitoring agents.
Upon receiving a security alert, the agent will quickly investigate using the Rhombus cameras and platform. Because Rhombus has 100% native remote access, agents can view live and historical video footage from anywhere in the world.
Through video verification, agents assess what's happening and make an informed decision on the correct course of action.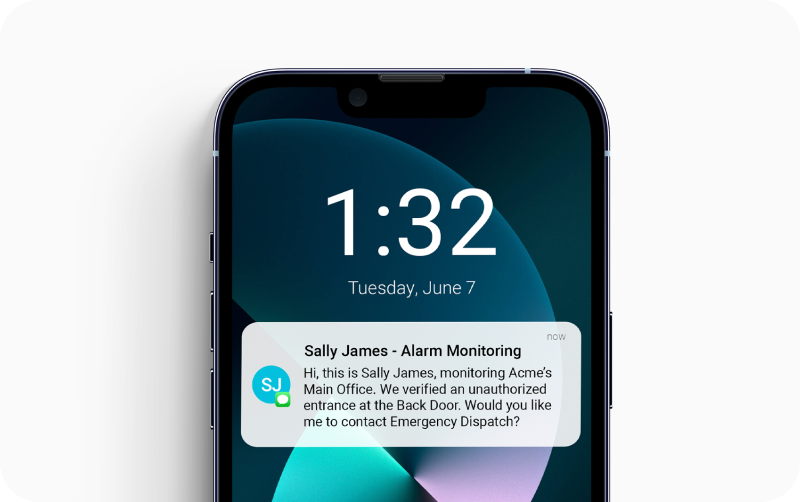 When a threat or security breach is verified by a live agent, the agent will text/call the organization's emergency contact list.
Deploy Appropriate Emergency Response
When it comes to emergency response, it's a massive advantage to have a live professional use their intelligence and discretion to determine the proper next steps.
Traditional alarm systems lack a way to modulate the level of response based on what's actually occurring. With Rhombus Alarm Monitoring, agents are set up with the tools, knowledge, and technology to execute the best course of action for your organization. They can:
Notify emergency contacts – Agents will text/call essential personnel based on the location's emergency contact list. Contacts are kept in the loop when incidents occur, and false alarms are reduced due to video verification performed by agents.
Dispatch emergency services - If an active threat to a person or property is identified, agents will immediately dispatch local emergency responders to the affected location. (We advise that you obtain any necessary permits or licenses required by your local jurisdiction before enabling this feature.)
Share contextual information with first responders - Coordinating with first responders is especially powerful because, in just a few seconds, agents can securely share essential information from the Rhombus Console, including footage, livestreams, and location details.
Issue audible deterrents - With the Rhombus A100 Audio Gateway, an audible deterrent can be issued, such as a police siren, loud alarm, or custom message informing perpetrators that the authorities are on their way and to vacate the property. The use of an audible deterrent helps neutralize damage or threats in real time as emergency services are en route.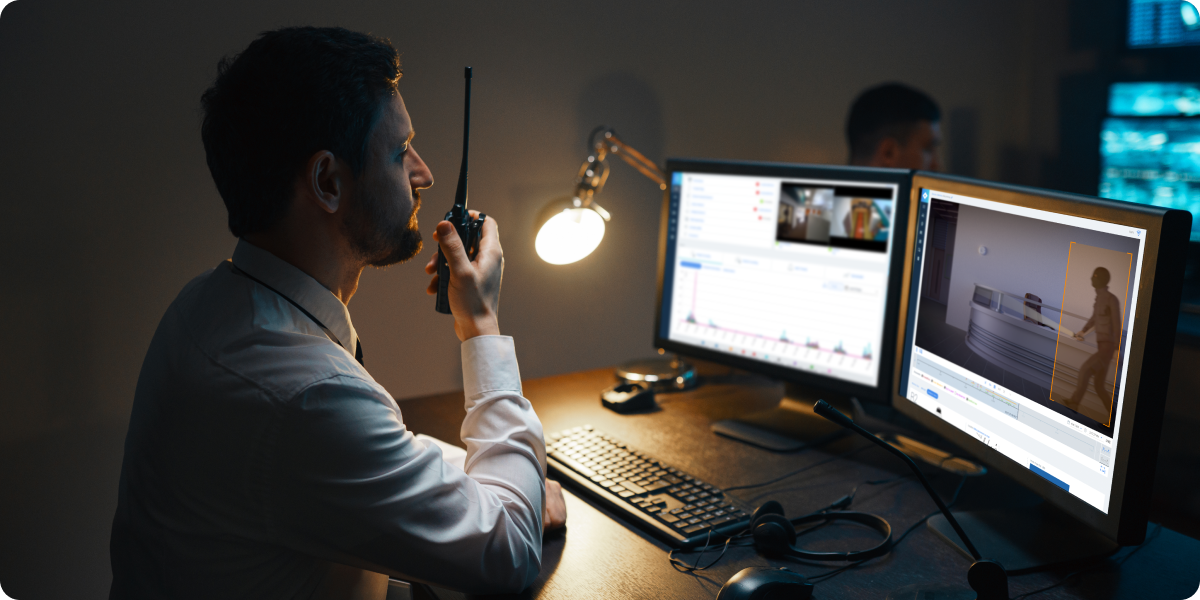 When a threat is verified, agents are able to dispatch emergency services and share detailed contextual information.
Dismiss False Alarms Without Involving the Authorities
At what point does unusual behavior become suspicious?
When a security alert is triggered after hours, it may be harmless—or a crime in progress. With Rhombus Alarm Monitoring, a live agent uses video verification to investigate and determine whether or not to involve the authorities.
If the potential threat turns out to be benign, the agent will dismiss the threat case as a false alarm. Reducing false alarms reduces confusion, hassle, stress, and possible fines.
Monitor Developing Situations with Discretion
Live video verification allows agents to continue to monitor a developing situation. For example, if an unauthorized vehicle enters and parks on a business' property, the driver may be lost, or about to commit a burglary.
Rhombus Alarm Monitoring ensures that the 'Vehicle Detected' security alert is routed to an agent. The agent can monitor the situation and make an informed decision. Through Rhombus security cameras, they can watch to see what happens and decide to intervene. They may dismiss it as a false alarm, call your emergency contacts to obtain more context, or escalate and dispatch the local police.
Gain and Share Site Visibility
In an emergency situation, knowledge is power. When a security alarm goes off, how do you get critical information to first responders as quickly as possible?
Rhombus Alarm Monitoring makes it easy to share site visibility and threat case data with the authorities. Secure sharing is built into the system; agents can provide crucial contextual information in seconds.
To aid emergency response, agents can share:
Video clips of key moments, such as the moment of entry, a suspicious vehicle arriving onsite, etc.
Livestream security footage to track where the perpetrator(s) are. This is especially helpful for actively dangerous situations. If intruders are armed, first responders need as much information as possible on the current location and status of the intruders.
Location data to pinpoint where the incident occurred.
Relevant sensor, AI analytics, and third-party data, including door sensors, motion sensors, access control, guest management, facial recognition, vehicle license plate recognition, and more.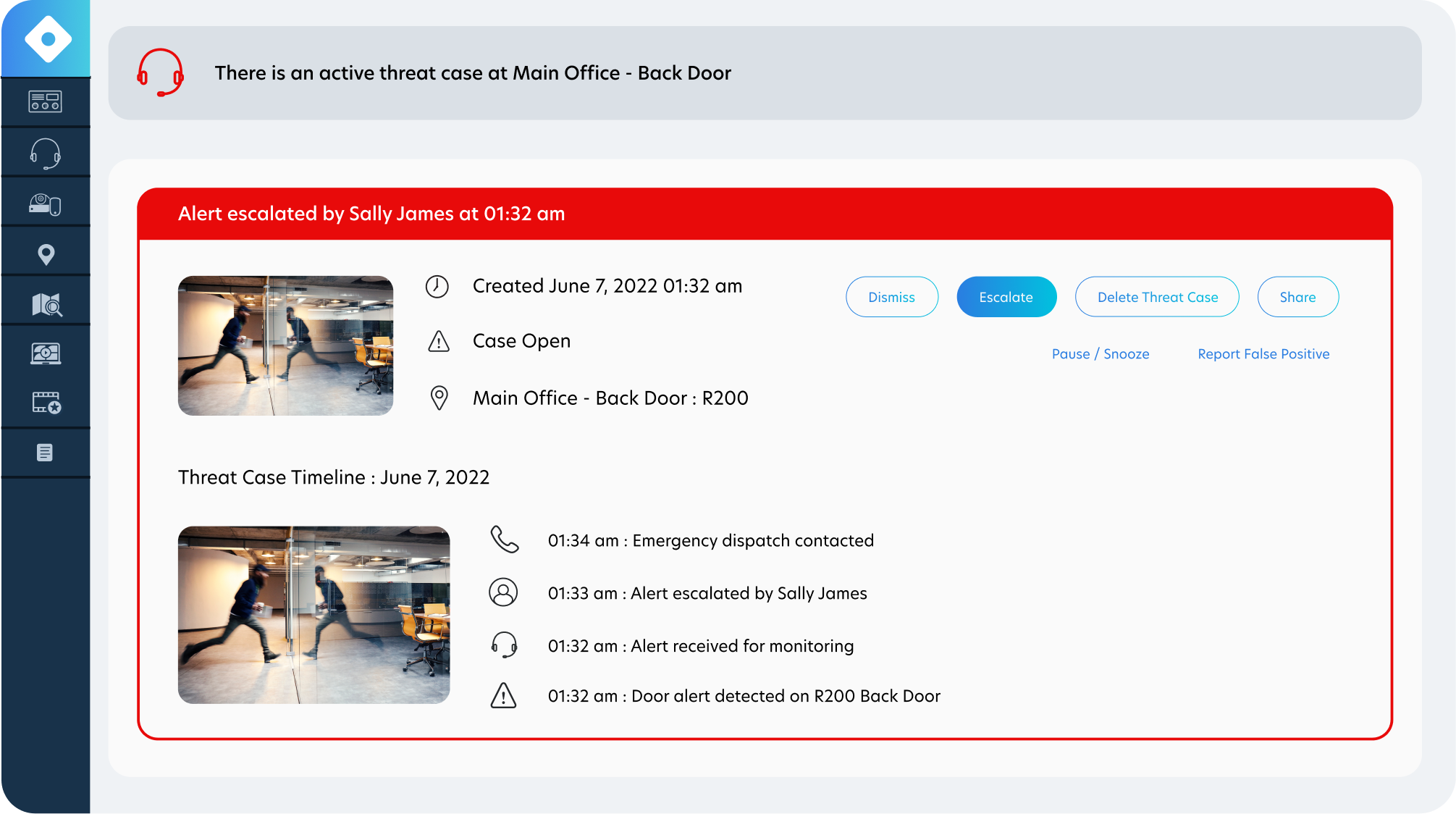 Manage security incidents, escalate threat cases, share essential information, and more from the Rhombus Console.
Share Case Documentation After the Fact
After an incident, an internal review of the event may be warranted. With traditional systems, sharing this information is difficult and time consuming.
Rhombus makes sharing case documentation fast and automatic. Easily share the entire threat case history, complete with audio and video clips, with the executives and authorities who need it.
Deter and Deescalate in Real Time
A significant advantage of live monitoring is that monitoring agents have the opportunity to deescalate a threatening situation. Once the police are dispatched, it will take time for them to arrive onsite. During that time, massive theft or property damage can occur. De-escalation minimizes these losses and, in some cases, avoids them entirely.
When paired with the Rhombus A100 Audio Gateway, Rhombus Alarm Monitoring provides a powerful way for organizations to deescalate threats and minimize damage.
Here's how:
Audible deterrents deter perpetrators from continuing with their crimes. An agent can issue any noise through the A100, including a police siren, alarm, or customized message communicating that an area is off-limits and that the police have been dispatched.
Two-way communication clears up misunderstandings. Through the A100, an agent can ask a trespasser for identification to verify if they are an approved visitor.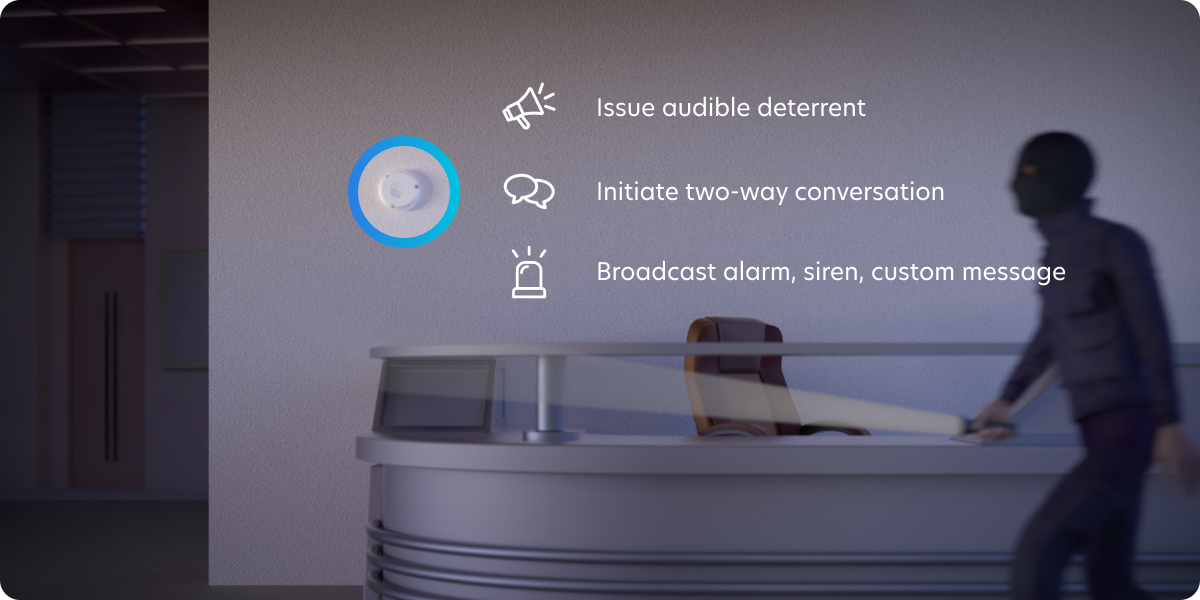 Create Safer Spaces with Rhombus Alarm Monitoring
Rhombus Alarm Monitoring is ideal for organizations that want to increase after-hours safety and gain peace of mind that their facilities are protected 24/7. By leveraging AI-based alerts and alarm monitoring professionals, you can respond to potential emergencies quickly and efficiently while avoiding the pitfalls of false alarms.
Alarm Monitoring is available for purchase in the US. Please reach out to your preferred Authorized Rhombus Reseller or our sales team for more information.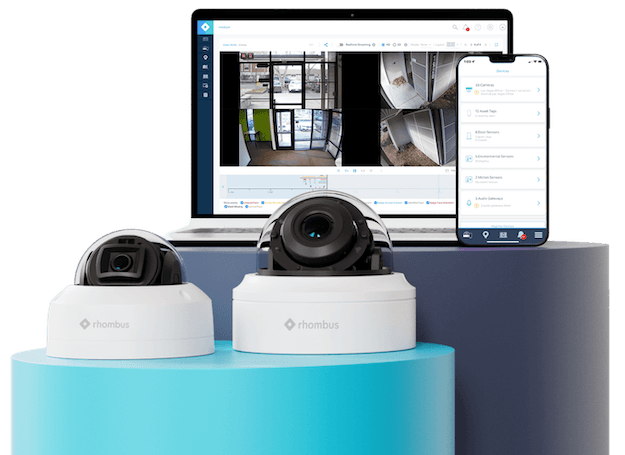 Try Rhombus for Free!
See why school districts, cities, and Fortune 500 companies use Rhombus.
Start Trial