Maintain air quality and food safety in the kitchen with environmental sensors. Keep air quality in check and monitor refrigerator and freezer temperatures, to ensure proper food preservation.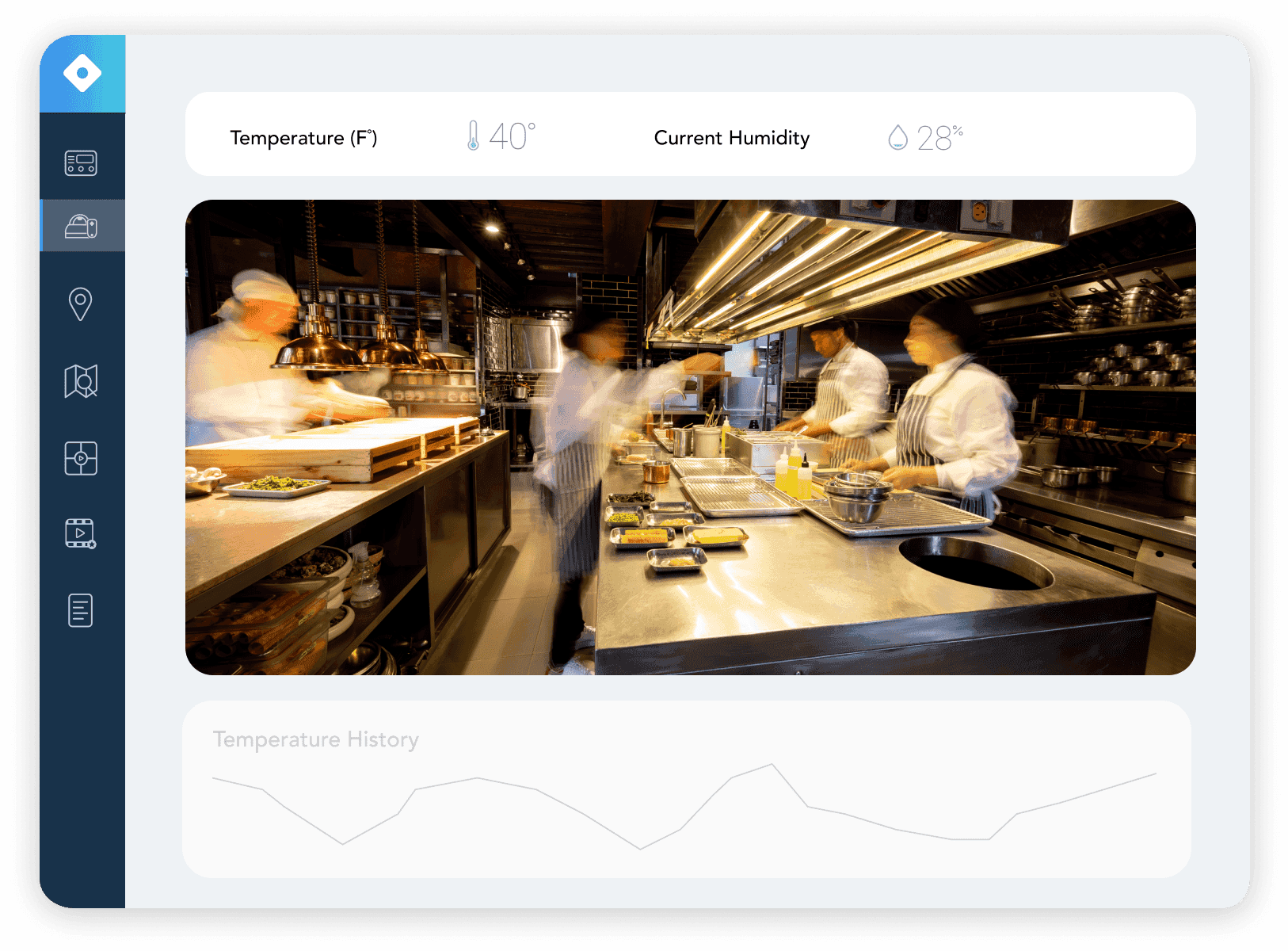 Gain real-time awareness of individuals on the premises. Monitor entry points, receive notifications for doors left open, and effectively manage exits during emergencies.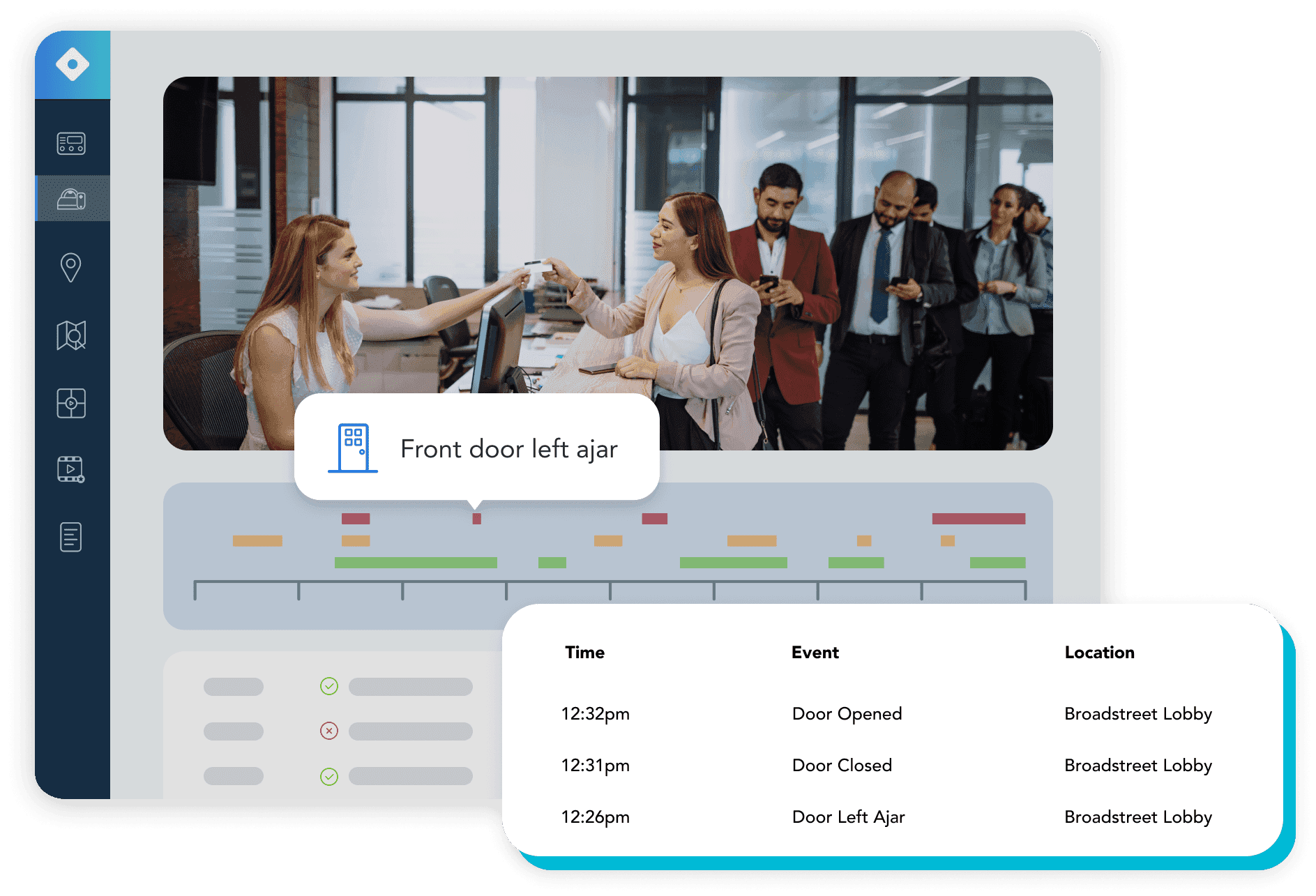 Keep students and staff safe by always having a clear picture of what's happening on campus. Quickly detect unusual events, bullying, vaping, and more.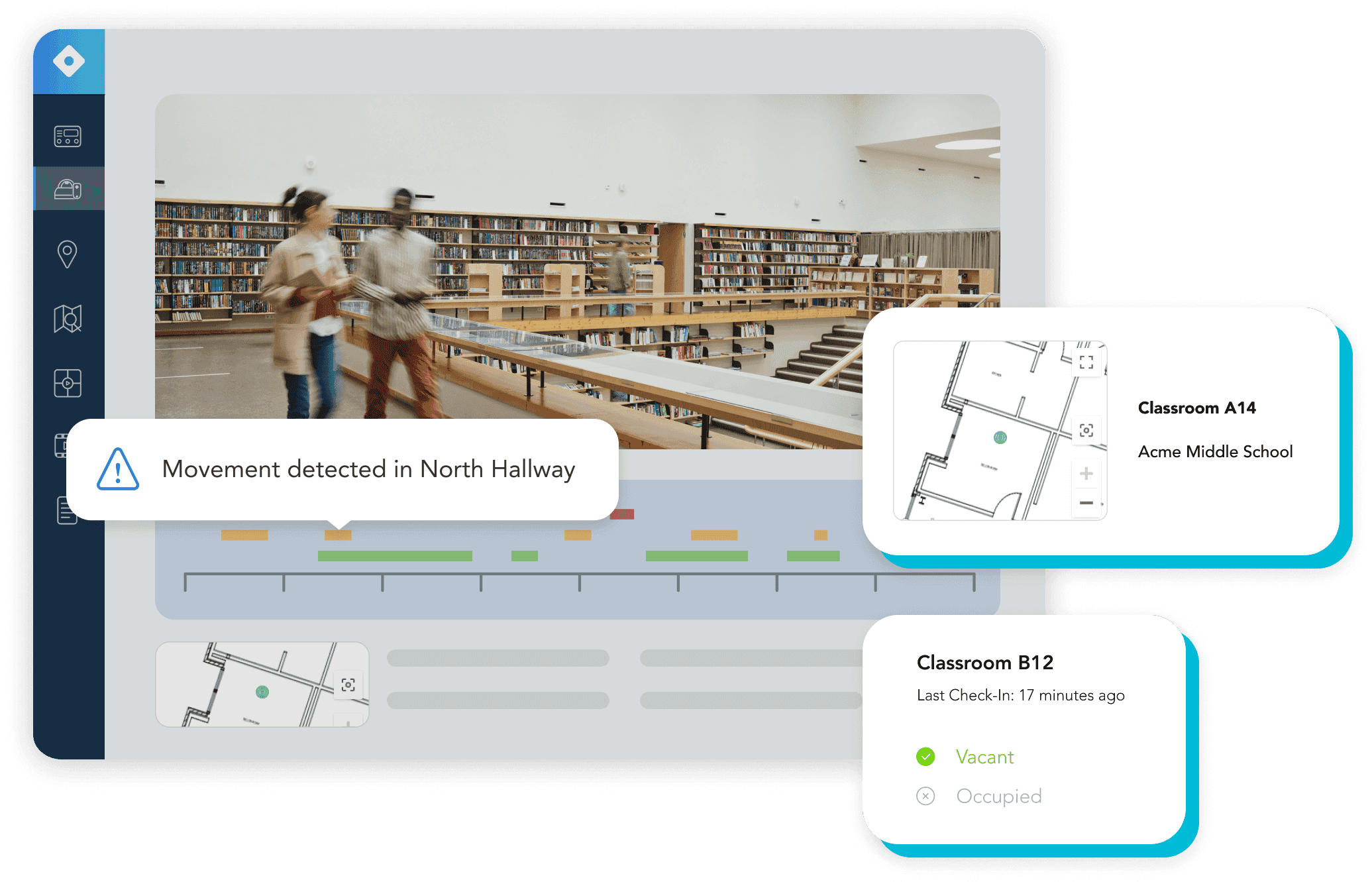 Equip employees with an easy-to-use solution to monitor facilities at scale. See what's happening in real-time and communicate with customers on site from anywhere.