A100
Discover a radically new way to secure your spaces. Rhombus' audio gateway provides synchronized audio with video, two-way audio with broadcasting, glass break detection, and more.
A100 Sensor Specifications
Dimensions
118mm (4.64in) x 118mm (4.64in) x 50.8mm (2in)
Format
WebM (OPUS), MP4 (AAC)
Ethernet
10/100 Mbps, MDI/MDX Auto Sensing
Power-Over-Ethernet
Standard 802.3af for one-cable installation
Power Consumption
Max 13 watts
Onboard Storage
Included 64GB
Internal Microphone
Omni-Directional (94dB SPL @ 1KHz / 100Hz – 10,000Hz)
Internal Speaker
82.5dB +/- 3dB
External Audio
3.5mm microphone input jack; 3.5mm speaker output jack
Baseline, steady state
2 - 10 Kbps
CE, FCC, NDAA, TAA Compliant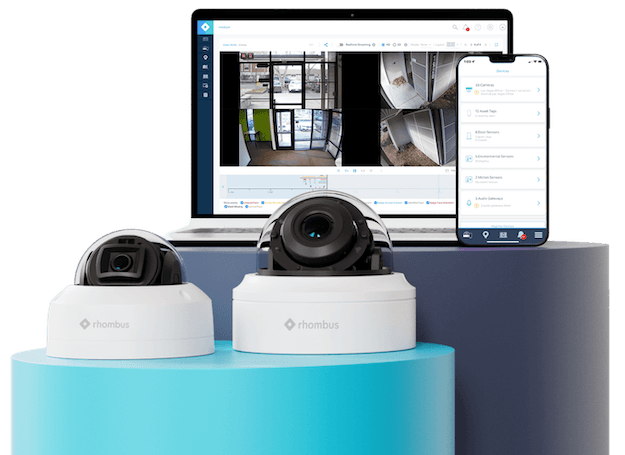 Try Rhombus for Free!
See why school districts, cities, and Fortune 500 companies use Rhombus.
Start Trial