Rhombus products are designed to create safer and healthier spaces. From smart cameras to environmental sensors to best-in-class integrations, your safety is our number one priority.
This month, we're thrilled to introduce two additions to the suite of Rhombus solutions! The E2 Environmental Sensor allows you to monitor air quality and receive real-time alerts for smoke, vape, unhealthy particulates, and more. The R510 Bullet Camera is designed to cover high-activity spaces where you want 4K video in a durable bullet style.
Introducing the E2 Sensor: Monitor Air Quality in Real Time
With the E2 Environmental Sensor, you can protect the safety and health of everyone at your organization on a whole new level.
The E2 monitors air quality and sends alerts in real time, making it easy to detect unhealthy airborne substances and to maintain a healthy environment. In addition to measuring temperature and humidity (like the E1 sensor), the E2 measures many more aspects of air quality including smoke, vape, carbon dioxide levels, unhealthy particulate levels, and more.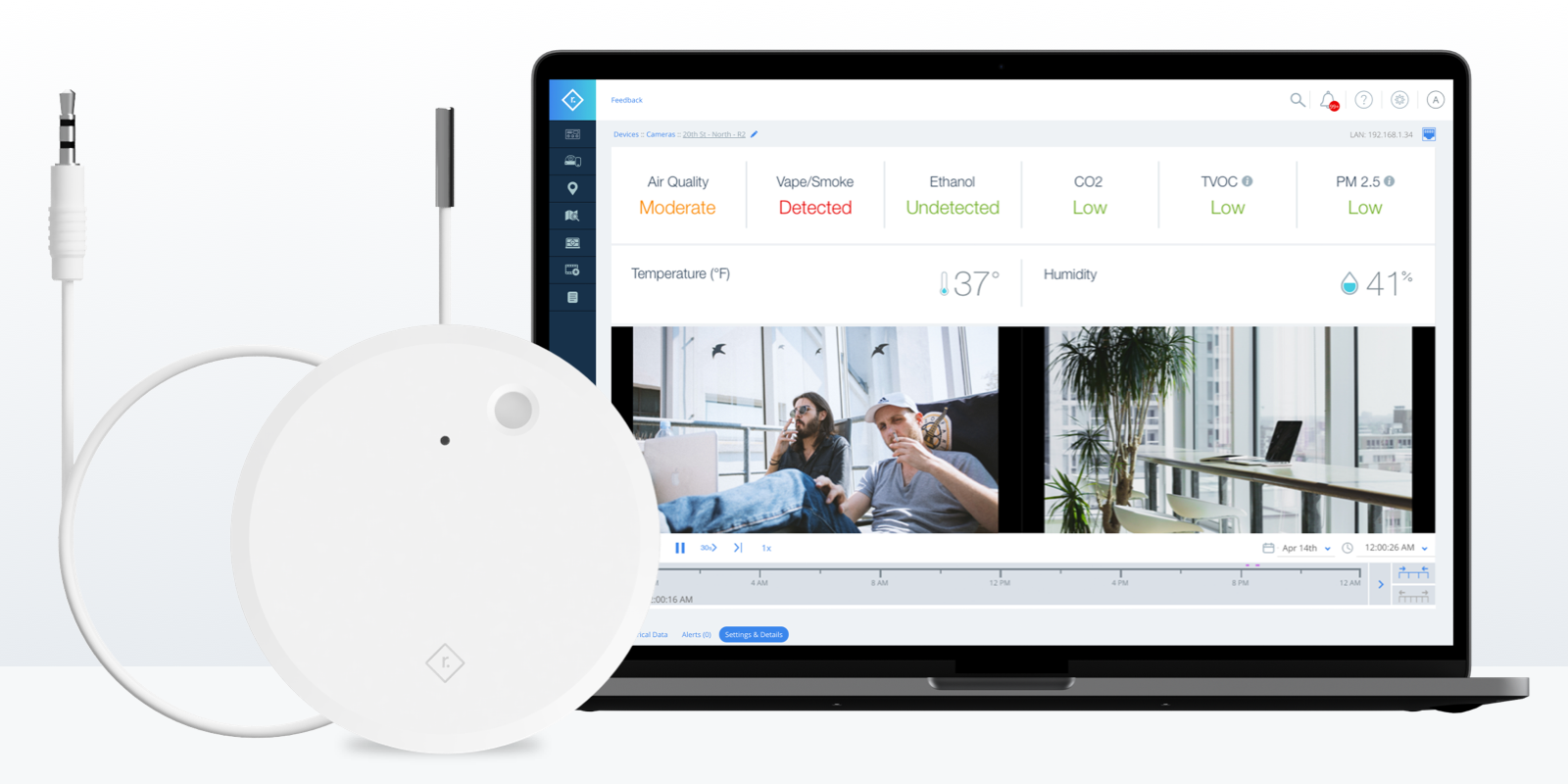 The E2 Sensor monitors air quality in real-time and supports an optional external temperature probe.
The E2 can help combat student vaping in K-12 schools, safeguard lab or manufacturing employees from harmful chemicals, monitor air quality in offices as organizations return to in-person work, and much more. It continuously monitors the environment and sends real-time alerts for immediate response.
The E2 also supports an external temperature probe for remote or submerged temperature measurement. This makes it easy to monitor harsh temperatures and is a powerful and flexible tool ideal for industrial environments, cold storage units, and more.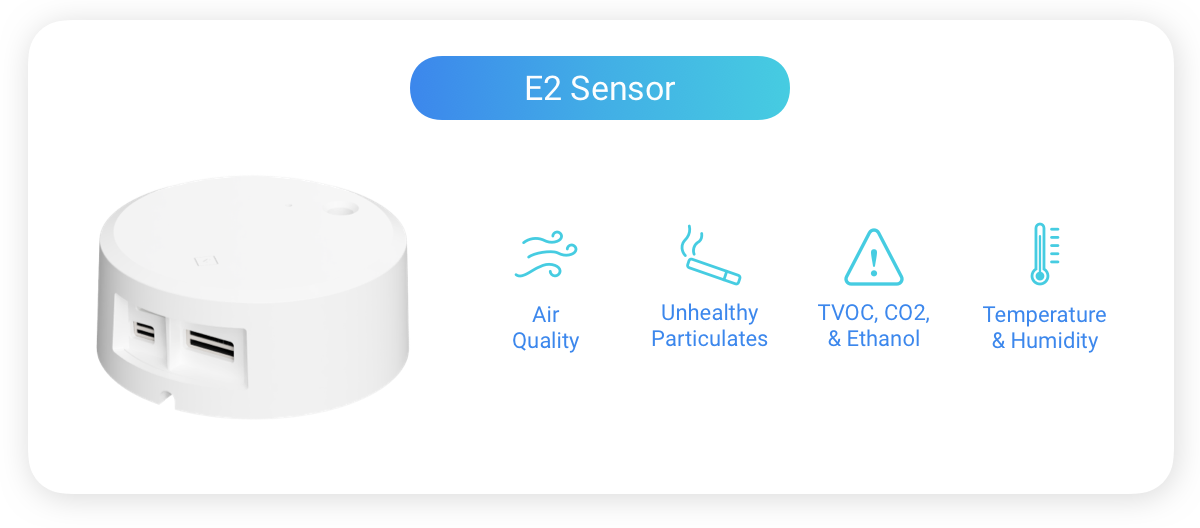 The Rhombus Platform is built around interconnectivity, and the E2 is no different. Like our other smart sensors, the E2 seamlessly connects to the Rhombus Sensor Network, allowing you to gain real-time sensor data with synchronized video evidence.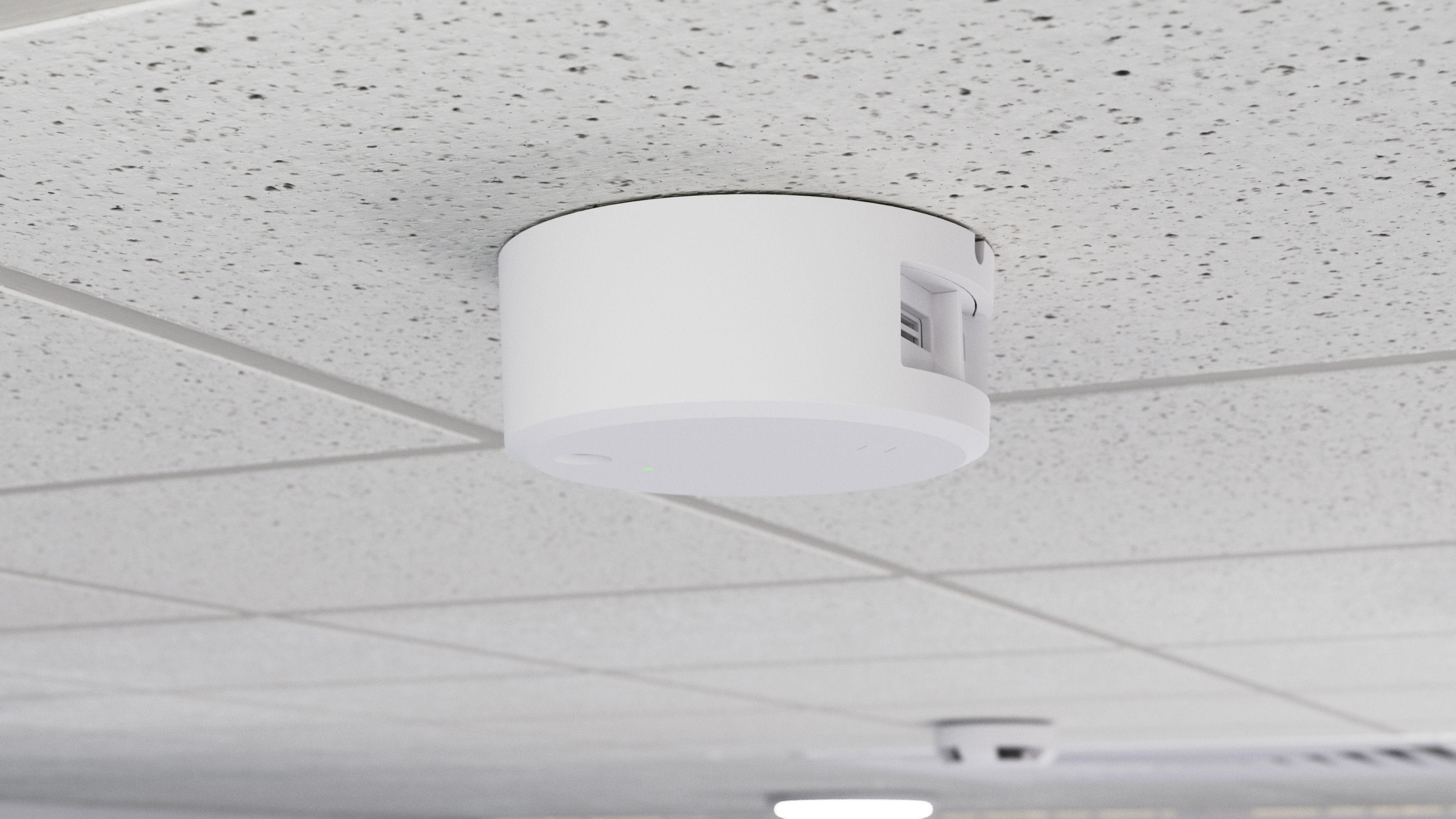 For sales inquiries or more information about the E2, please reach out to the Rhombus Team at sales@rhombussystems.com.
Introducing the R510 Camera: 4K Coverage in Bullet Form
The R510 bullet camera is the newest model in the 500 Series, and is ideal for monitoring entryways, parking lots, and other spaces where you require higher resolution.
The field of view is right in the sweet spot for security cameras, and with 4K resolution, the footage you receive has incredible clarity. Built with a varifocal lens and both physical and digital zoom, the R510 provides an excellent balance of detail and range in a durable bullet form factor. (For 4K performance in a dome-style camera, check out the R400.)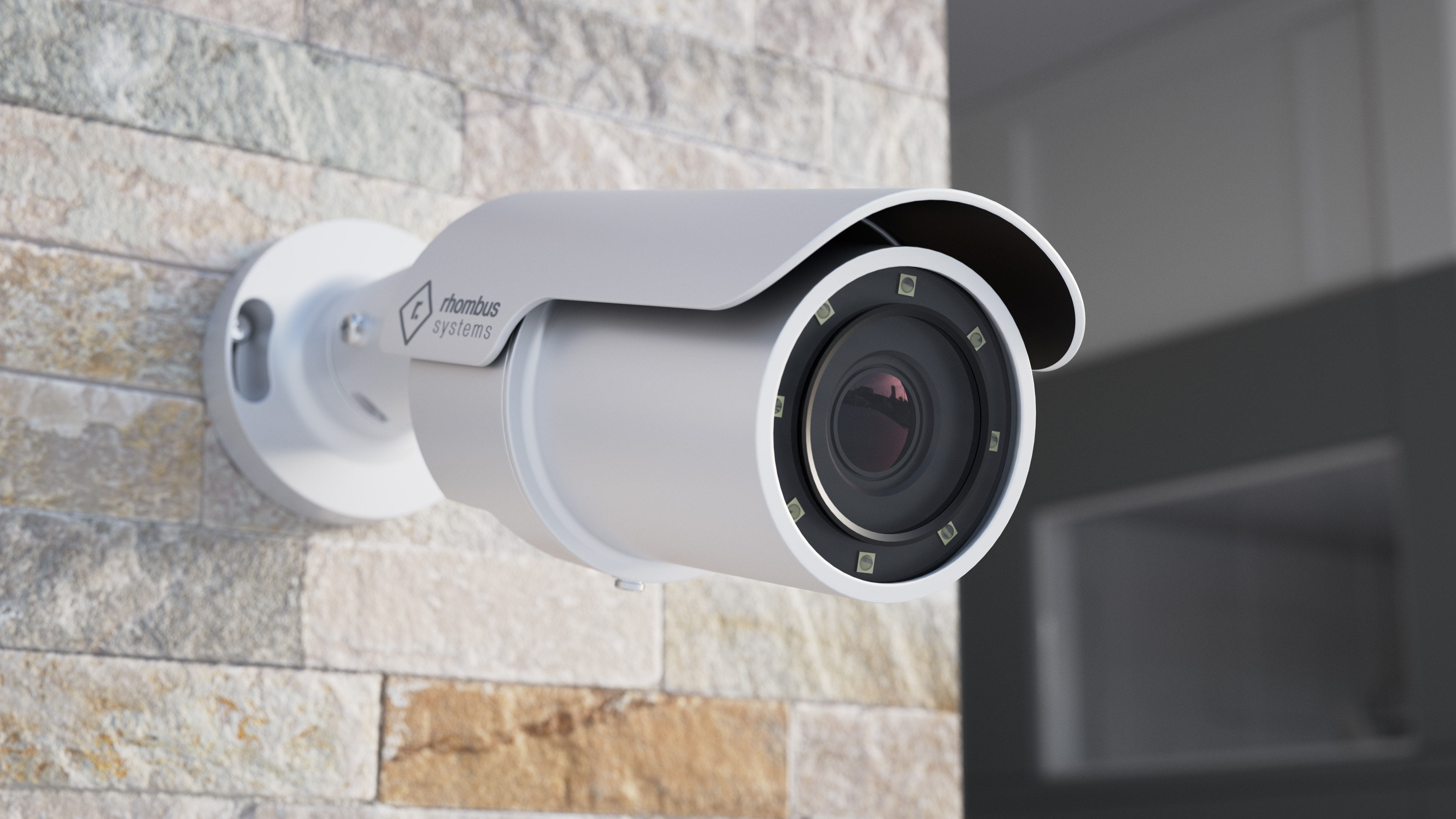 The first model in the 500 series was released earlier this year—the R500 Telephoto Bullet Camera. While the R510 provides 4K visibility in a standard field of view, the R500 has a telephoto zoom and is ideal for long-distance viewing, and license plate and facial recognition. Together, these cameras provide comprehensive coverage of your environments with greater outdoor performance and durability.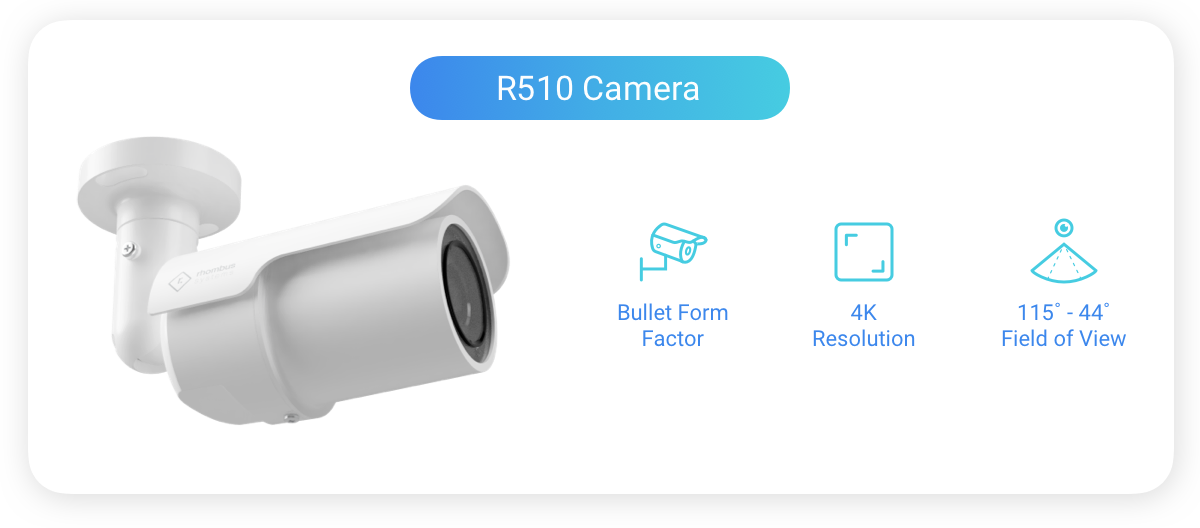 For sales inquiries or more information about the R510, please reach out to the Rhombus Team at sales@rhombussystems.com.
In Case You Missed It