With another busy month behind us, we have some new product features that we're excited to share with you. This month's updates include Weekly Email Summaries, Vehicle Alerts and Counts, Alert Trends, and Time-Lapse Videos.
Weekly Email Summaries
This week, we are officially rolling out our weekly email summaries which provide a weekly snapshot of your account to inform you of any potential issues, such as down cameras or cameras that have a weak Wi-Fi connection. These emails will be sent to Admins within your account by default. However, in role settings, you can enable any role within your company to receive these emails.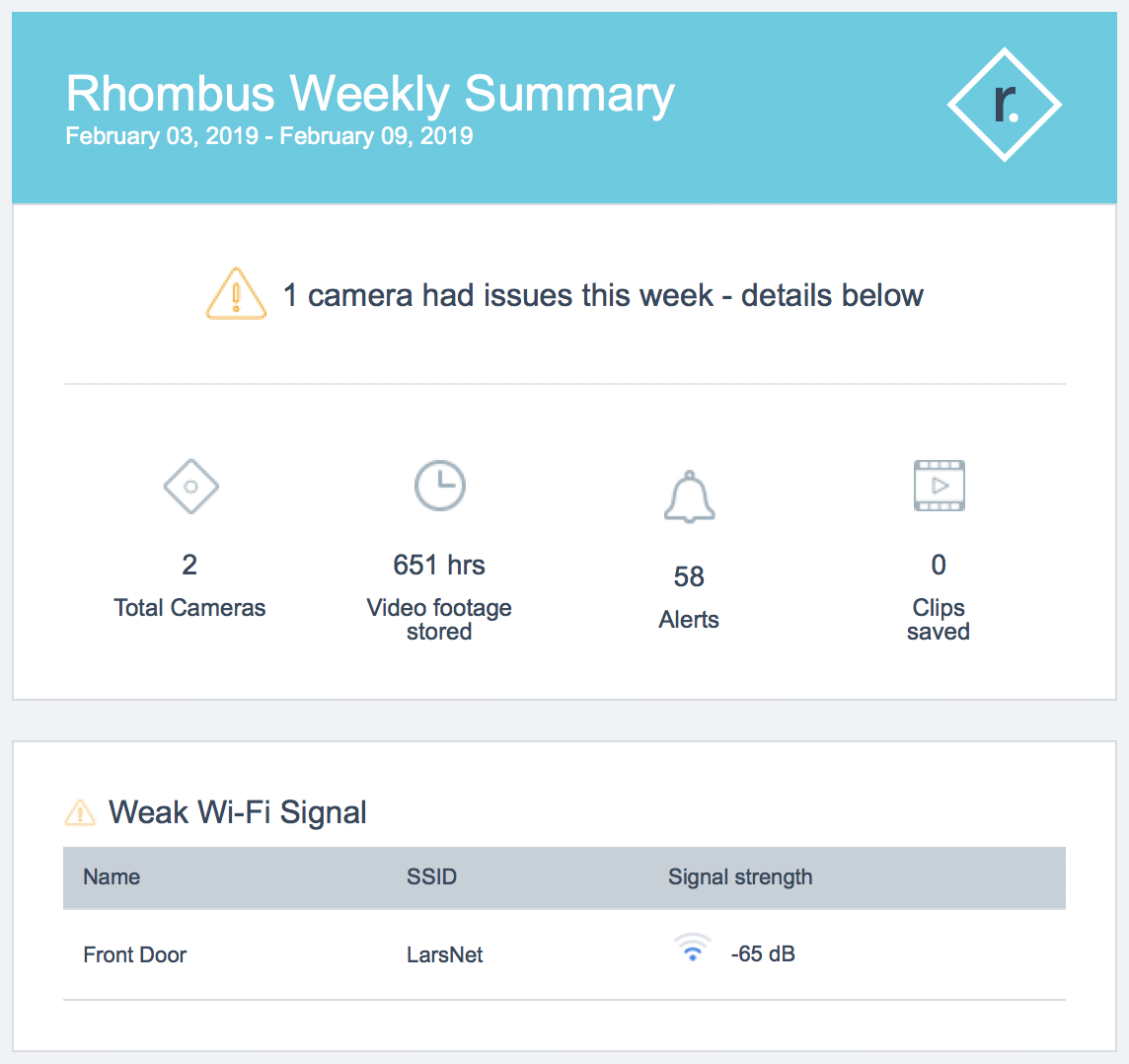 Vehicle Alerts
This feature allows you to receive alerts for any type of vehicle motion. To configure this feature, create a policy and assign it to the appropriate camera. Just like human events, you'll be able to see when a vehicle was captured in the video player and skip directly to that particular event. In an effort to always continue improving your subscription with us, this feature is now available across all Starter, Professional and Enterprise subscriptions plans.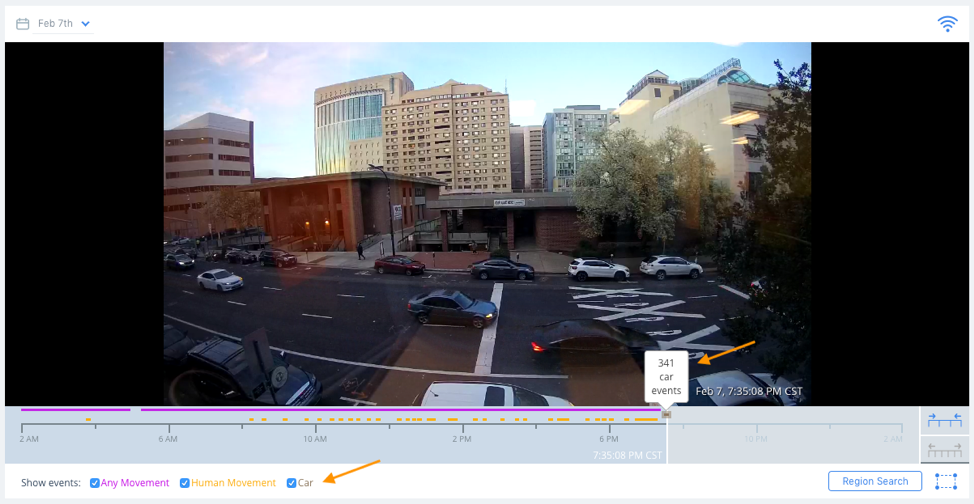 Vehicle Counting
With your Perception license, you'll now have the ability to acquire vehicle counts. See below for a graph on what this looks like.

Vehicle count graphs are available on both the Dashboard and individual camera pages. The graph is also customizable based on timing and can be exported via csv file.
Alert Trends
When creating new features, they often come as a customer request. We deeply enjoy learning how a business can benefit from certain features, and how we can incorporate specific features into our road map. The inspiration for this feature came from a customer who wanted to see the historical trend of alerts they were receiving. We built and released a graph to show this data, and it's now available on the dashboard. This graph will show you the types of alerts that you have received over a period of time.
Just a reminder - if you have any ideas, please share them with us. We can't always get to every request in a timely manner, but sometimes we can get it done rather quickly!

Time-lapse Videos
A feature we're probably most excited about, and something we've been working on for quite some time, is the ability for time-lapse videos. Regardless of your video storage duration, Rhombus Systems can now generate a time-lapse video on up to 12 cameras over any configurable time period (1 week to even 1 year)! Try it out today by going to your Saved Videos -> Timelapses.
If you've made a great time-lapse that you'd like to share with us, feel free to send them so we can share it with others to see!
We hope you enjoyed this month's update. Our team is committed to creating the most advanced cloud-managed video security system in the world, and we couldn't do this without your support. As always, if you have any questions, comments or feedback - please let us know!