All organizations should have access to high-quality, high-performance video security at an accessible price point. Today, Rhombus Systems is proud to announce our latest series of enterprise cloud-managed security cameras: the R2, R2-L, and R2-180. Accompanying these new security cameras, we also have big changes to our licenses that will make purchasing our solution even easier.
New R2 Camera Options
The R2, R2-L, and R2-180 possess a compact, mini-dome form with upgraded processing power to deliver advanced AI-enabled features. From facial recognition and crowd counting to license plate recognition and unusual behavior detection, our new cameras allow for quicker identification of events to provide even more value to your organization.
R2, R2-L, and R2-180 highlights include:
• Easy single-cable installation via PoE
• Powerful quad-core processor for on-camera AI capabilities
• 5MP image sensor with 2704x2104 resolution, delivering Full-HD 1080p video
• Improved low-light performance with more powerful IR-illuminators
• Onboard, high-endurance solid-state storage for up to 90 days of Full-HD video
• IP66 weatherproof for indoor and outdoor use
• U.S. based technical support, 60-day money-back guarantee and a 5-year camera warranty
Rhombus Systems now offers a total of four specialized cameras for a variety of use-cases. Below are summaries for each camera.
R1 is the most economical and cost-effective enterprise security camera in the market today. The R1 combines the best of what our solution offers – HD video, modern software, easy system management, and low maintenance – all at an affordable price point.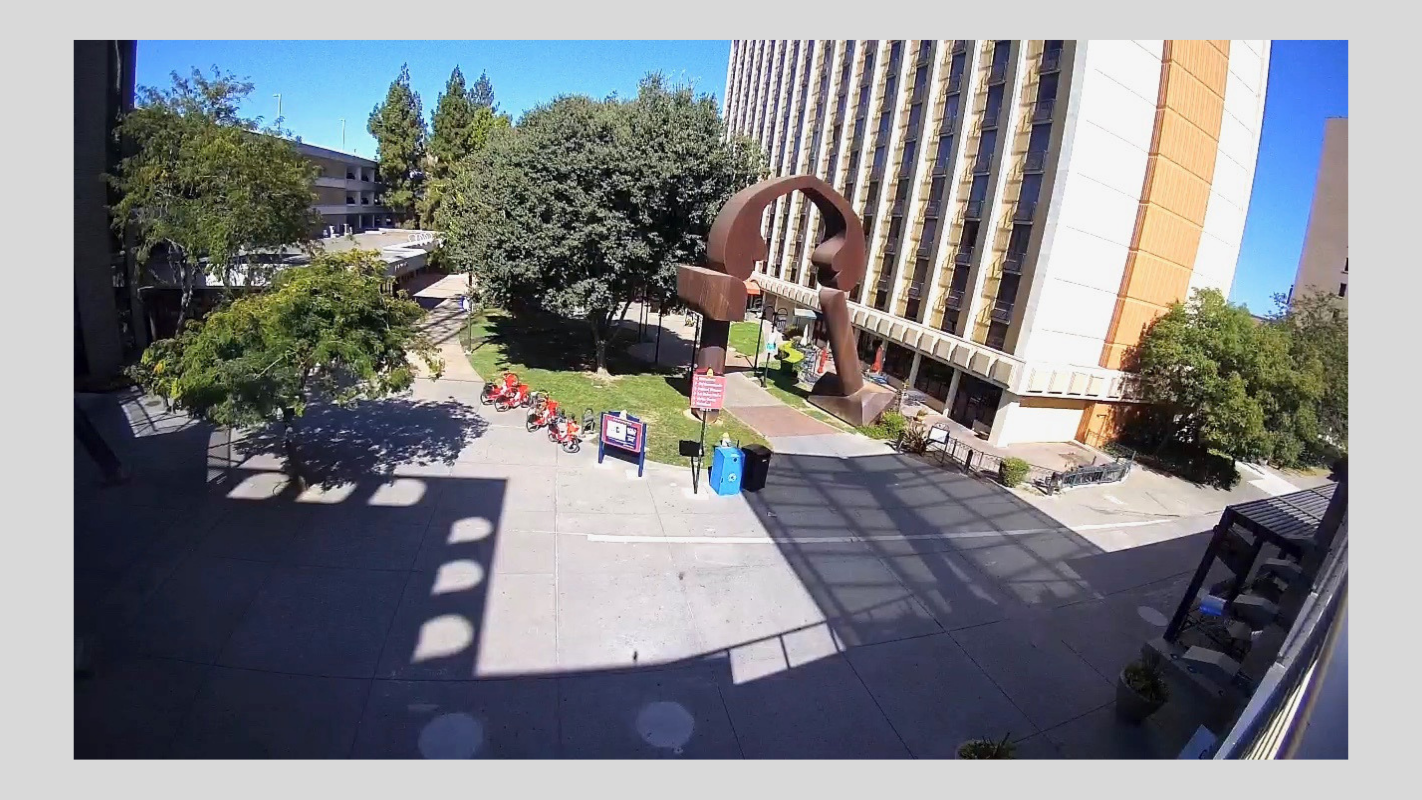 View from the R1 camera providing 1280x720px (720p video). The surrounding gray box signifies the increase pixels delivered from the R2 camera.
R2 is an exceptional all-purpose, mini-dome camera with a 115-degree field of view. Building on the success of the R1, the R2 (announced in June) brings forth a new standard in enterprise video security and improves on-camera performance and processing to deliver exceptional security for any environment.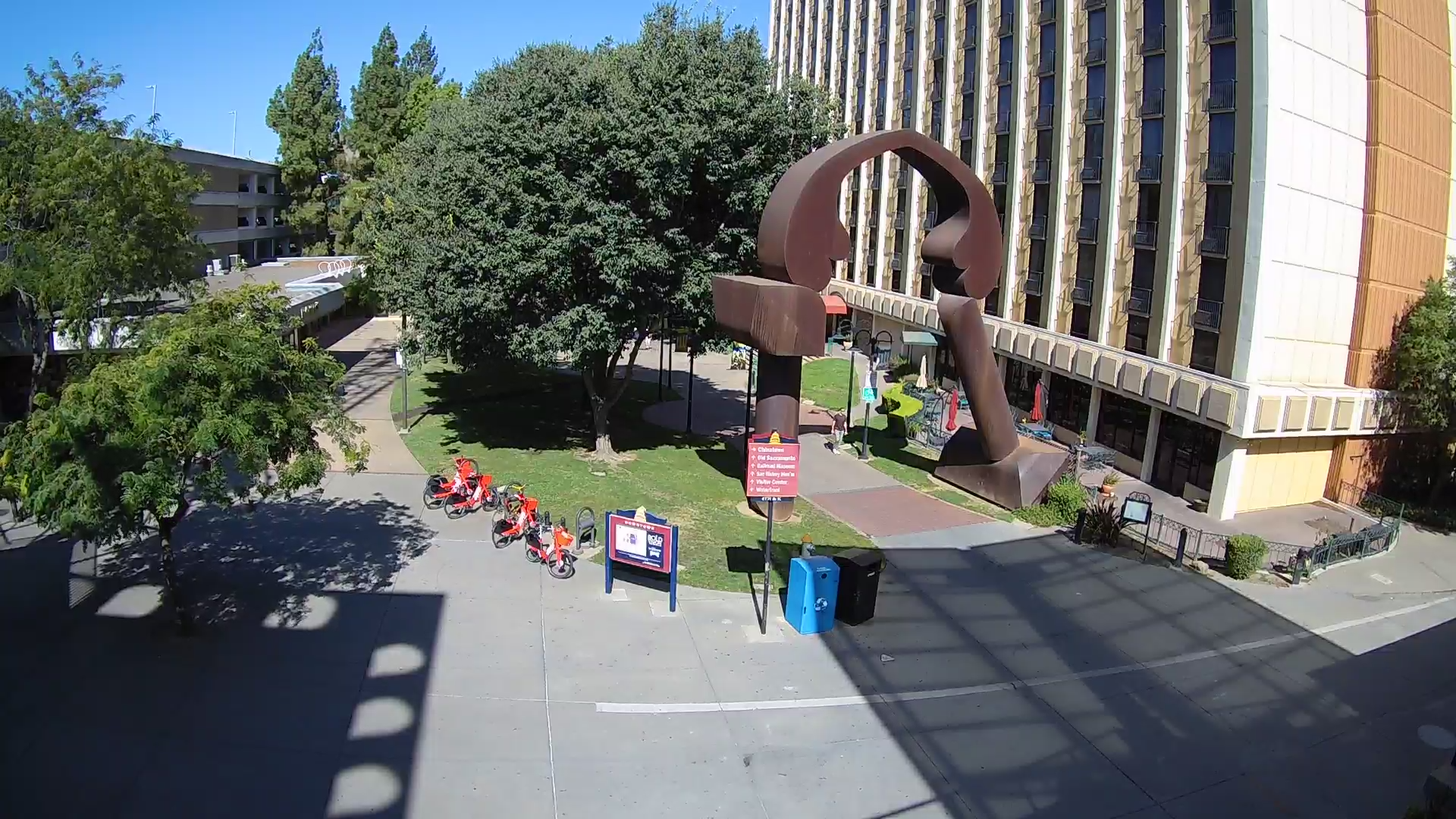 View from the R2 camera providing 1920x1080px (1080p video). The 5MP sensor allows for more detail and sharper video compared to the R1.
R2-L is a dedicated long-range camera with a 12mm focal length that is capable of reading license plates and recognizing faces over 150 feet away.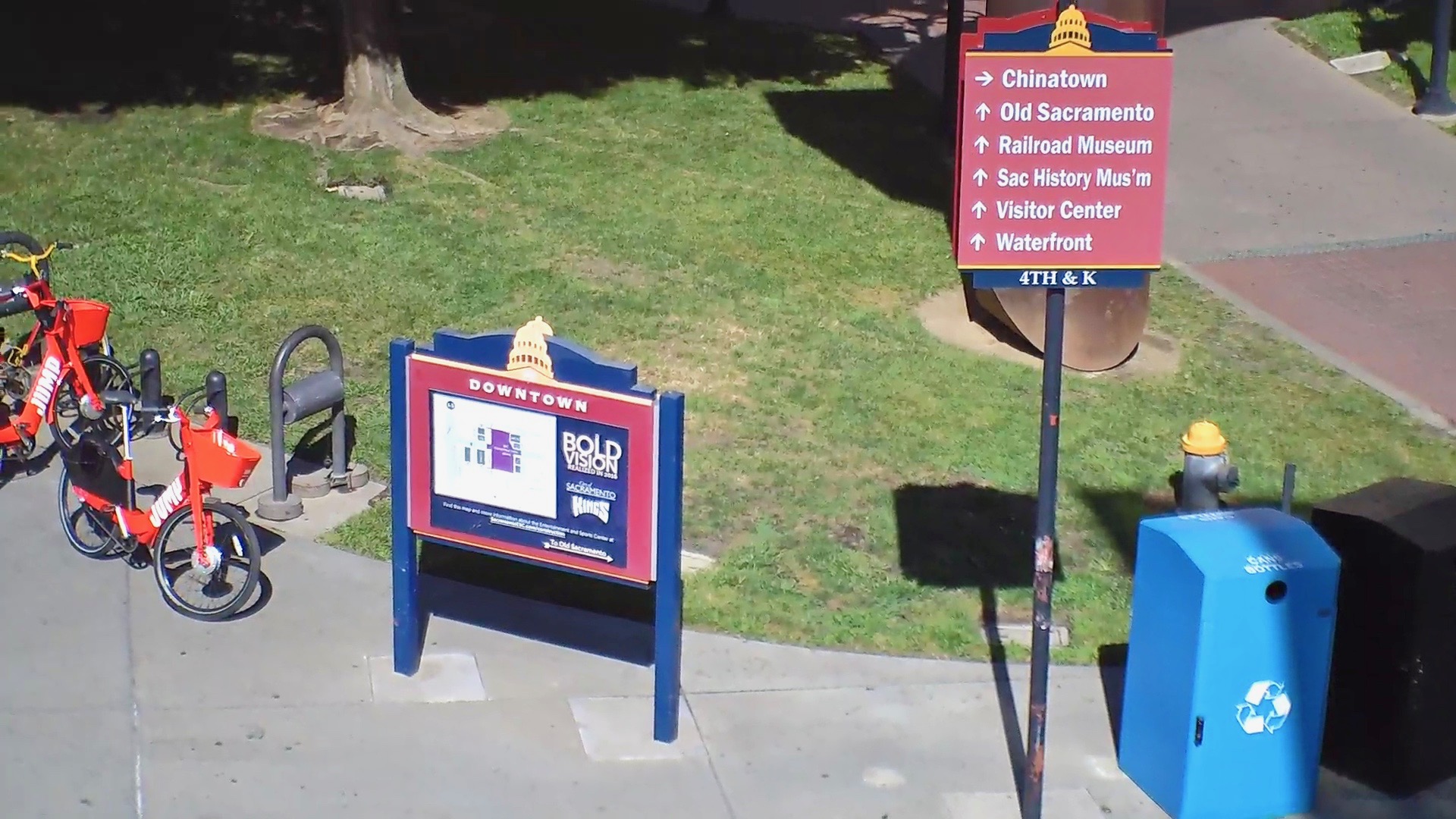 View from the R2-L camera providing incredible clarity at great distances.
R2-180 is a wide-angle fisheye camera with a 180-degree horizontal field of view. When installed on a wall, the R2-180 allows you to see in both directions on the same horizontal plane.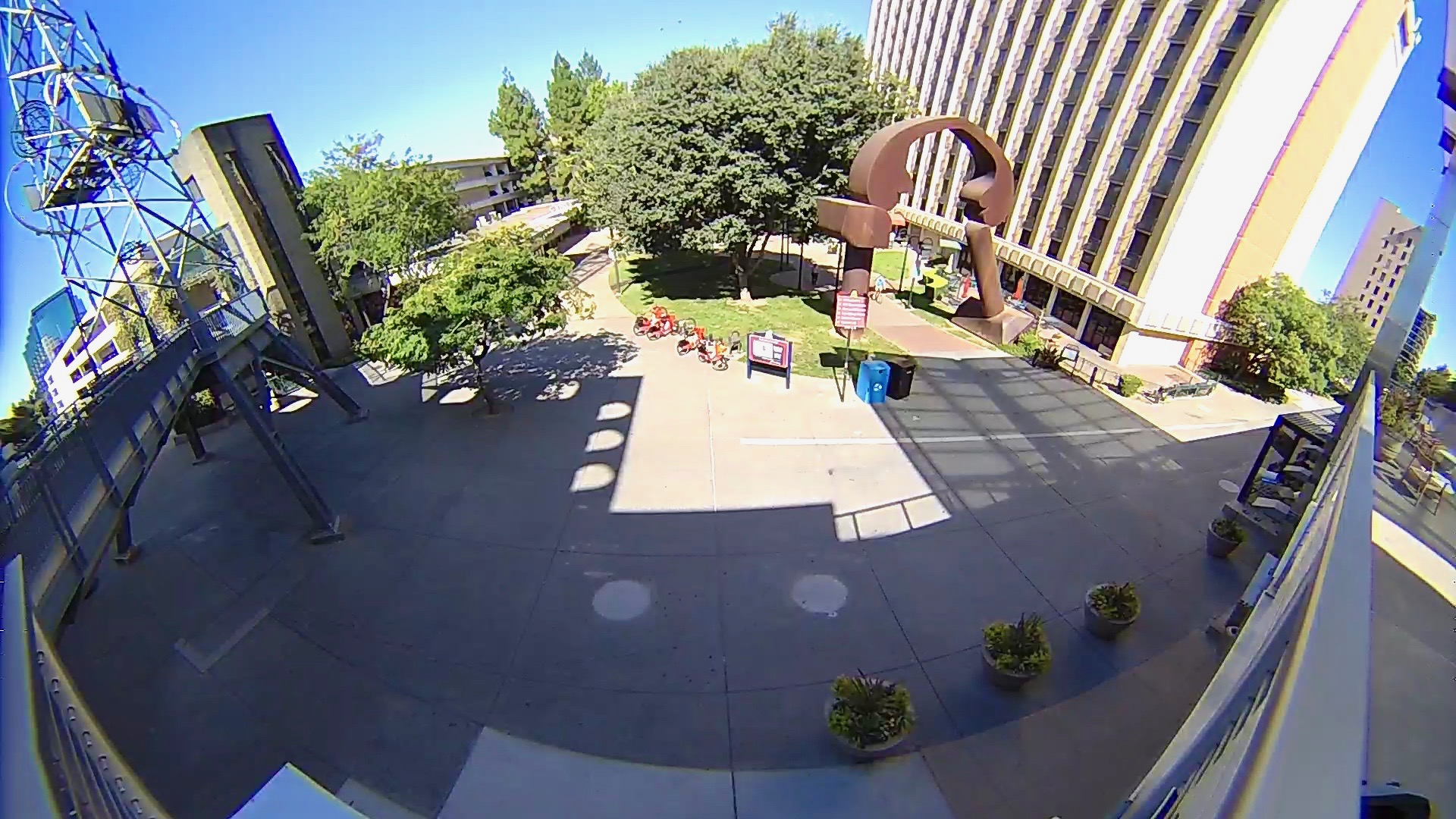 View from the R2-180 camera capturing more of the surrounding environment.
New Rhombus Licensing
Along with new cameras, we are also introducing new and simplified pricing, which can be found here.
We have moved from a model of offering multiple subscription tiers to just individual licenses for our cameras. We made this decision to make the buying process as simple as possible and provide more of the features that make our platform great.
Moving forward, R1 cameras will require an R1 License, which provides most of the features you would expect such as unlimited cameras, locations, users, integrations, and more. AI and Computer Vision features (i.e. facial recognition, people counting, unusual behavior detection, etc.) will no longer be offered with the R1, though optional unlimited cloud storage is readily available.
R1 Licensing combines all the features from our previous licenses and delivers everything you need from a modern and simple solution for only $99/camera/year.
Similarly, all R2 cameras will require our new Enterprise License. The Enterprise License includes everything from the R1 License, plus all AI and Computer Vision features (i.e. facial recognition, people counting, vehicle and license plate recognition, unusual behavior detection, fall detection) and 30 days of cloud storage as standard.
No other cloud video security system can match our advanced features, and we are extremely excited to be offering this to help improve security and visibility for organizations everywhere. The Enterprise License delivers incredible video security at an amazing price and will cost only $199/camera/year.
Wrapping Up
With our new R2 cameras and licensing, we are thrilled to offer customers the most innovative and affordable cloud video security solution today. If you're interested in trying Rhombus out for yourself, contact us for a live demo or free trial!