Back to blog home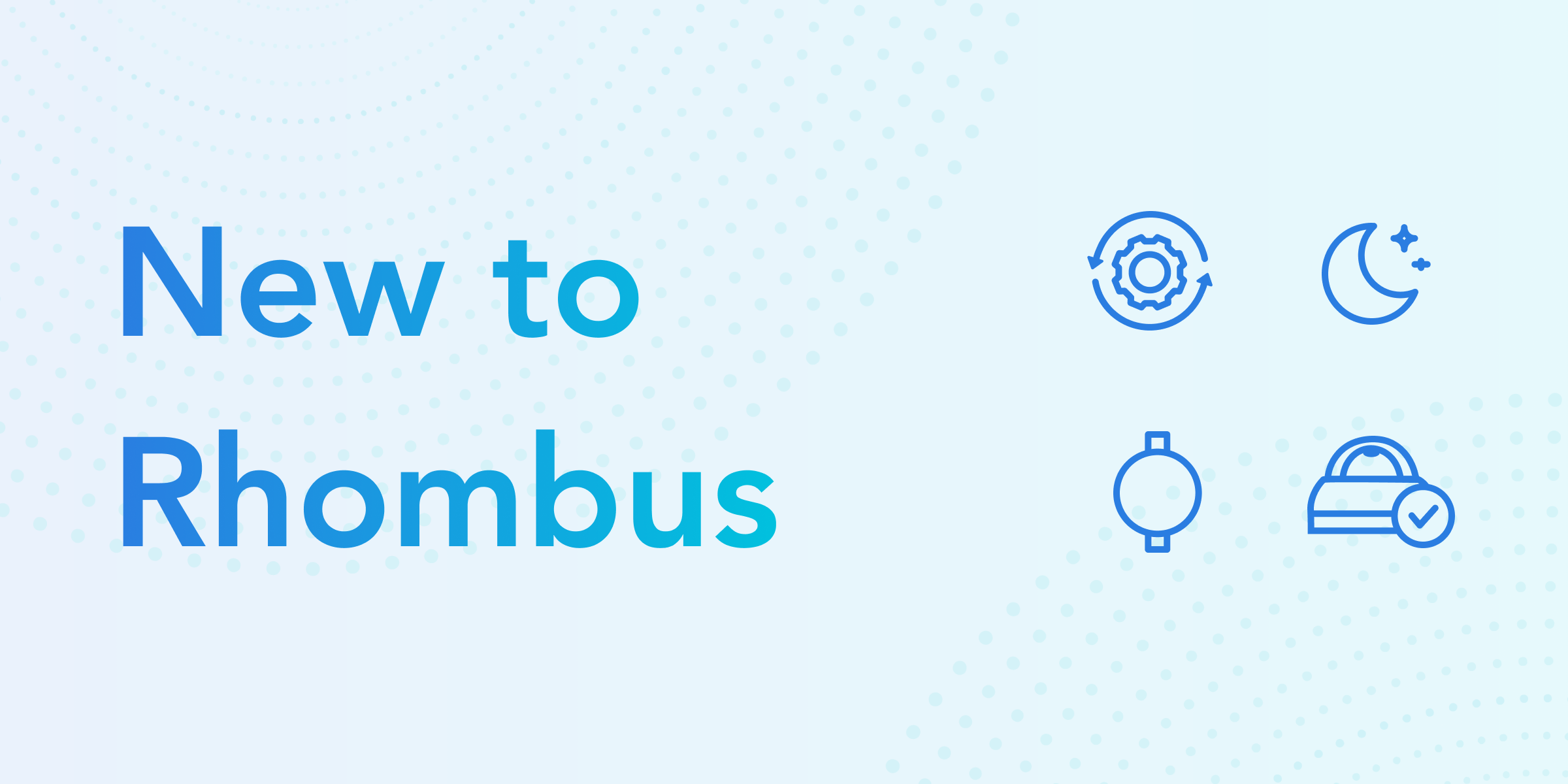 Back to blog home
Schedule New Security Workflows, Toggle Dark Mode, and More — September Feature Update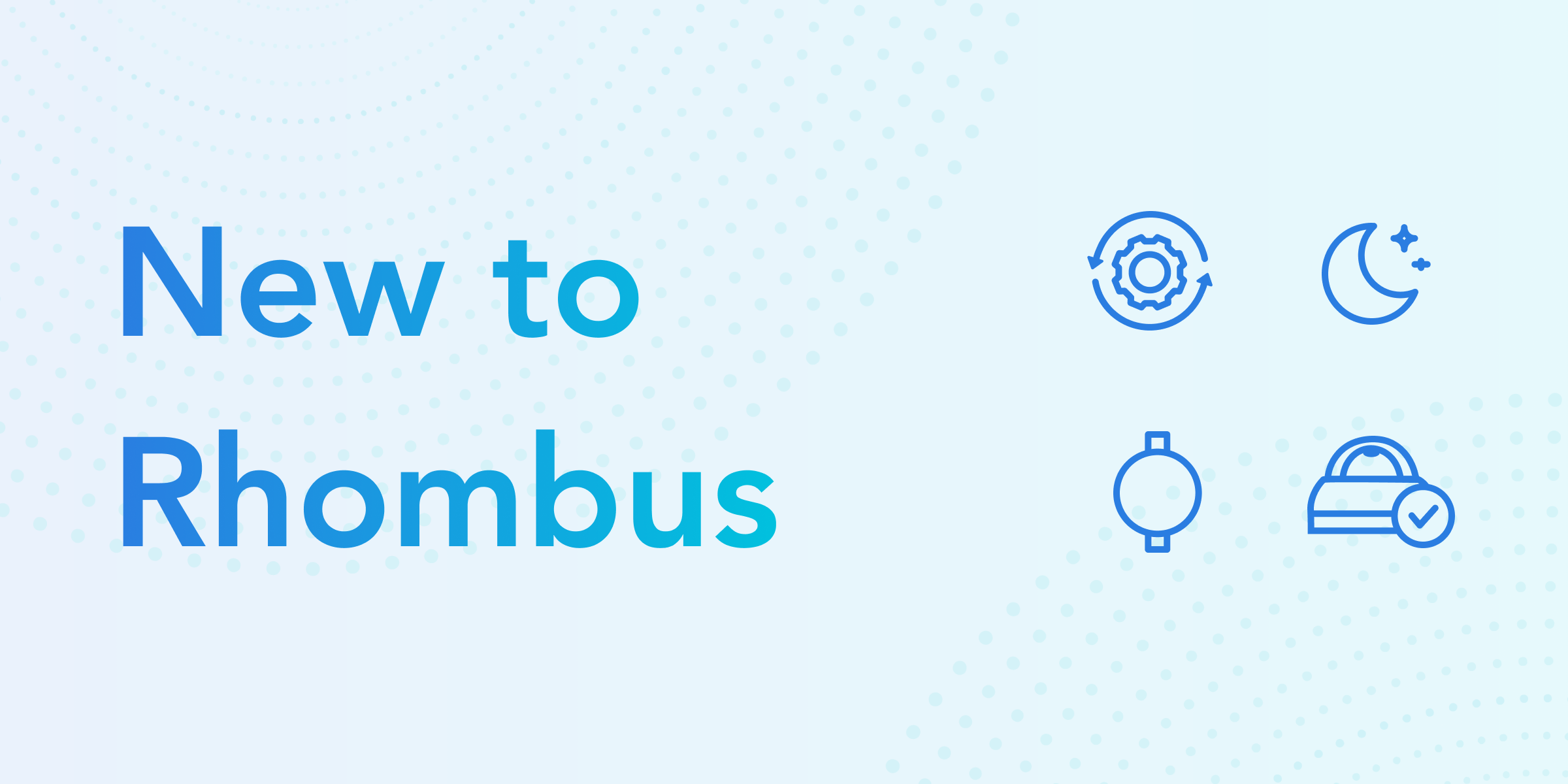 Every month, Rhombus releases new features and optimizations designed to make security management more streamlined and intuitive. 
September's updates are here to help you make security workflows more automatic and make deployment more seamless at scale. 
Let's dive into the exciting new features and enhancements released this month!  
Time-Based Triggers: Schedule Automated Events 
 With the Rhombus Rules Engine, you can set up custom security workflows that save time and simplify operations. By combining different triggers and actions, you can build processes that automate tasks and enhance onsite safety according to your specific needs.  
Now, you can use time-based triggers to schedule workflows within the Rhombus Rules Engine. With this new option, you can set-and-forget events ahead of time to streamline operations and automate regular, repeated actions.  
Use This Feature To: 
Schedule time-based event triggers in the Rhombus Rules Engine.  
Save time by automating regular, repeated events. 
Combine with the Audio Gateway to play audio messages on a regular schedule.  
If your organization uses Rhombus Audio Gateways, time-based triggers unlock a huge amount of functionality. You can broadcast audio messages at scale on a repeated schedule. For example, businesses can schedule a daily announcement notifying customers that there are only 30 minutes left until closing time. Schools can play an announcement 5 minutes before class to help students get to their next class on time. All messages are completely customizable and can be recorded from anywhere.  

Alarm-Based Triggers: Automate After-Hours Security Events 
Organizations with Rhombus Alarm Monitoring have long been using the Rhombus Rules Engine to deter unwanted visitors by using camera detection events as triggers. Used this way, the Rules Engine uses AI-based triggers to initiate live review by professional monitoring agents.  
September's new feature—alarm-based triggers—takes it to the next step. Now, you can configure Actions that automatically trigger when an event is escalated to the "Alarm" status, either by monitoring agents or by onsite personnel.  
Here's how it works: 
AI analytics detect suspicious activity at a location that has Rhombus Alarm Monitoring enabled. 
The suspicious activity is flagged to a professional monitoring agent, who reviews security footage and investigates in real time. The agent will dismiss the event as a false alarm or escalate and flag it as true "Alarm". 
This action—of an "Alarm" being created at a location—can serve as a trigger for additional workflows.  
For example, you can play a specific audio clip from an onsite Audio Gateway once an Alarm is raised. Broadcast a message warning trespassers that the property is being monitored, and notify potential criminals that the police have been dispatched. By automatically triggering these messages at the appropriate time, you can quickly deter bad actors before further damage is done.  
Use This Feature To: 
Trigger additional security actions once an Alarm has been raised. 
Use with onsite Audio Gateways to broadcast warnings, deterring bad actors before further damage is done. 

Note—this feature requires Rhombus Alarm Monitoring enabled at the intended location.  
Toggle Dark Mode 
If you're a night owl, sensitive to the light, or just prefer a different aesthetic—this feature is for you! Toggle dark mode in your Console for the same features and functionality in a darker palette. 
 Toggle light/dark mode in your user dropdown menu in the upper right of the Console.  
Seamless Device Pre-Registration for Partners & Expansions  
As a cloud-based solution, the Rhombus deployment process is simpler and faster than that of traditional on-premise security systems. We continually work to develop ways to make installation even easier for our partners and customers.  
This month, we've introduced device pre-registration. Users and partners can now configure devices—names, locations, and policies—before physically receiving the device shipment. Once the devices are plugged in, registration will automatically be completed using the pre-filled information.  
This allows you to time-manage installation and setup in a way that is most convenient for you. Once you place an order, there's no need to wait for the cameras and sensors to arrive. You can immediately begin the next deployment steps.  
Use This Feature To: 
Gain more flexibility and control over deployment timelines.  
Streamline your deployment process by performing registration at your own convenience. 
Save time by preparing devices and policies in advance.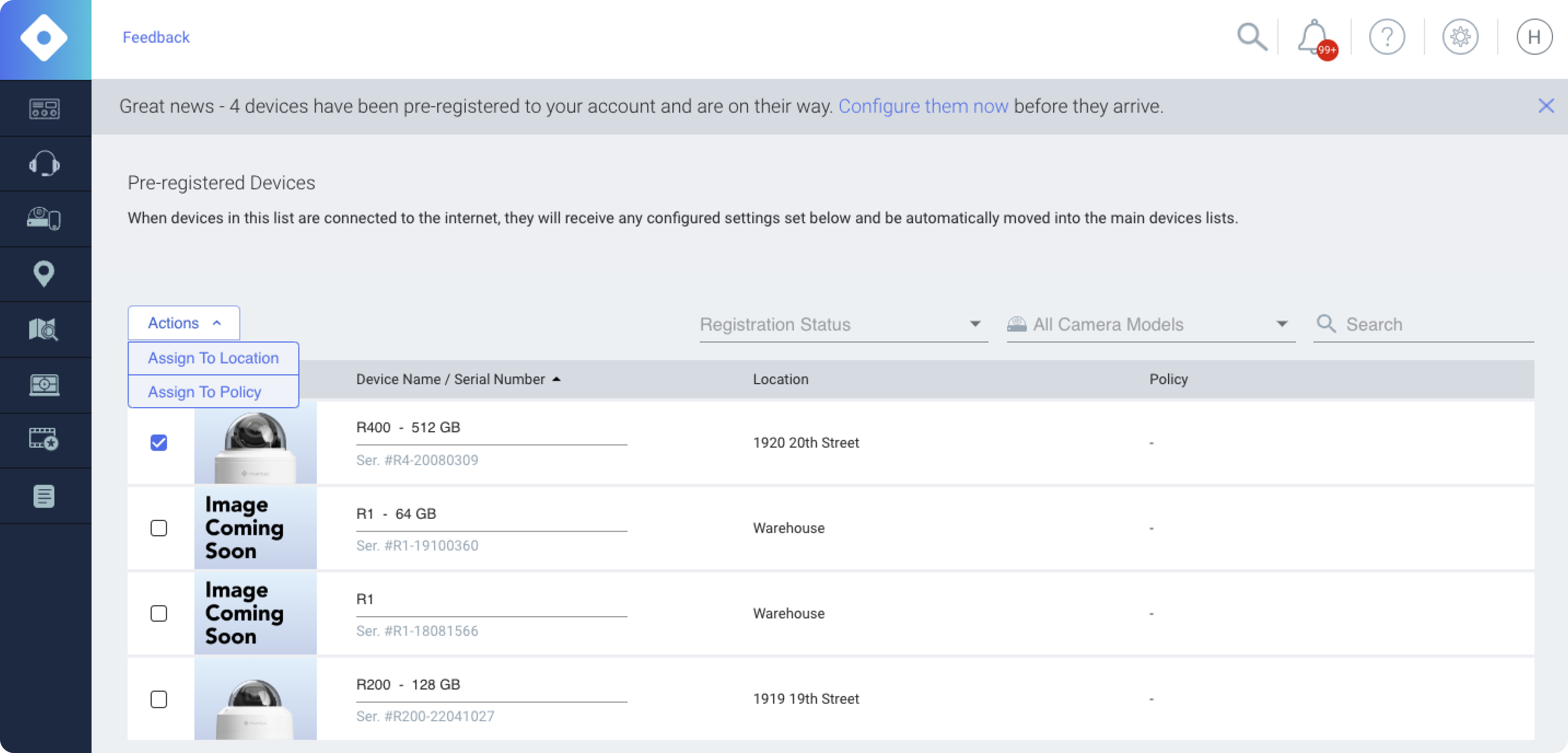 Note that only PoE devices are eligible for pre-registration.  
Rhombus is a partner-first company—we're able to deliver the amazing service and turnaround time we do because of our many incredible partners who are experts in their local areas. We're proud to make improvements in our processes that empower our partners to deliver even better experiences to our shared clients. 
New Accessory: Universal Drop Ceiling Mount 
Introducing the Universal Drop Ceiling Mount—a new mounting accessory that provides more flexibility in where you can install Rhombus devices. 
This mount allows all Rhombus dome and fisheye cameras, plus the A100 Audio Gateway, to be mounted to drop ceiling T-Bar grids. Reach out to our team for installation guides!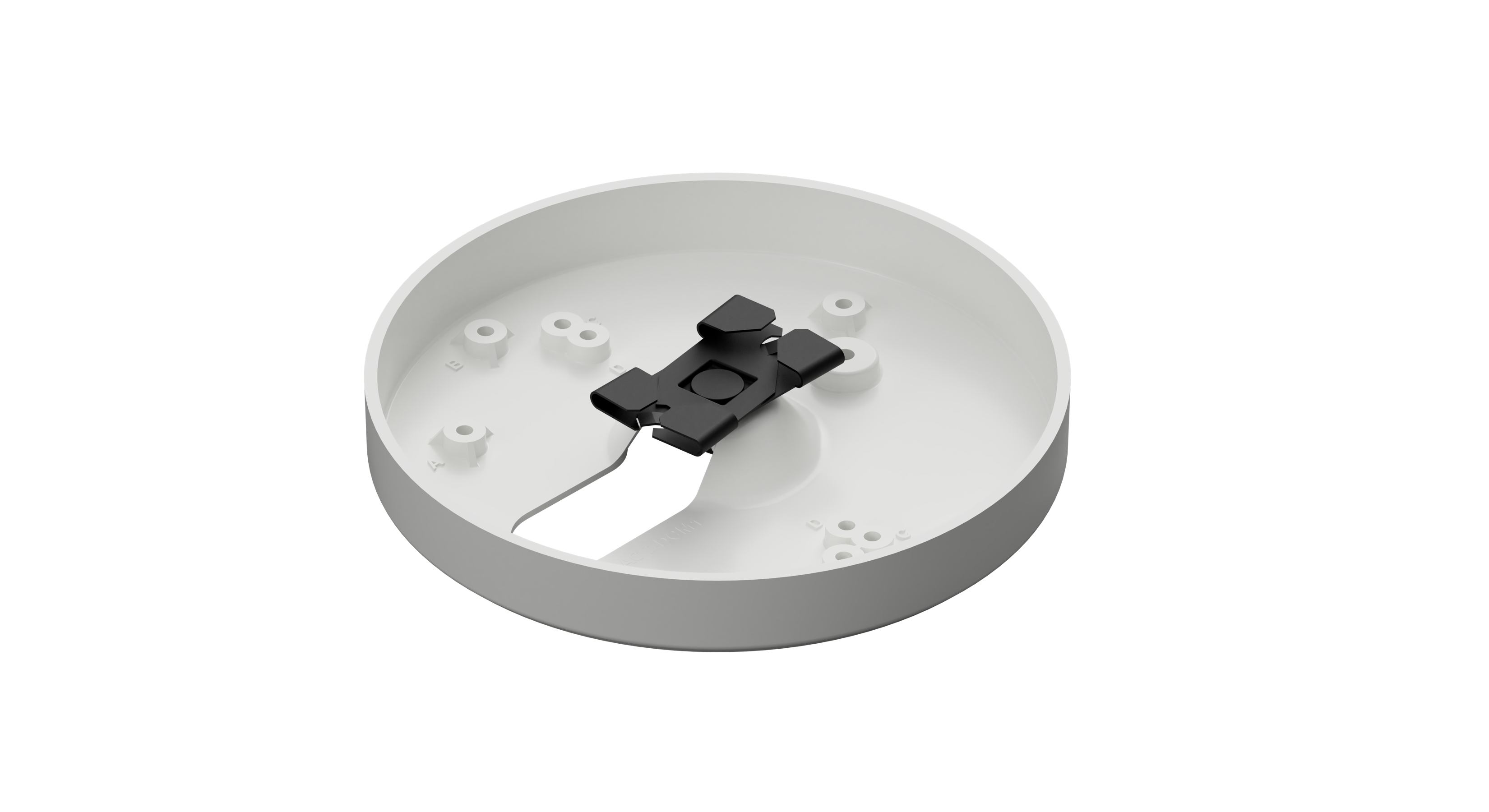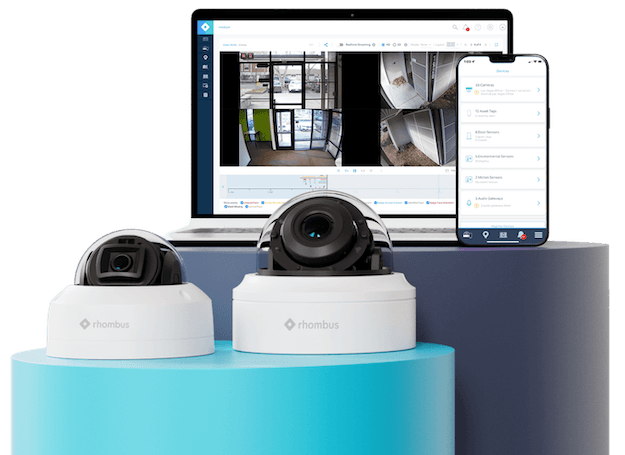 Try Rhombus for Free!
See why school districts, cities, and Fortune 500 companies use Rhombus.
Start Trial