2023 State of Modern
Physical Security Report
What does modern physical security look like, and where is it going? Find out in this industry report sourced from over 375 experts and decision-makers.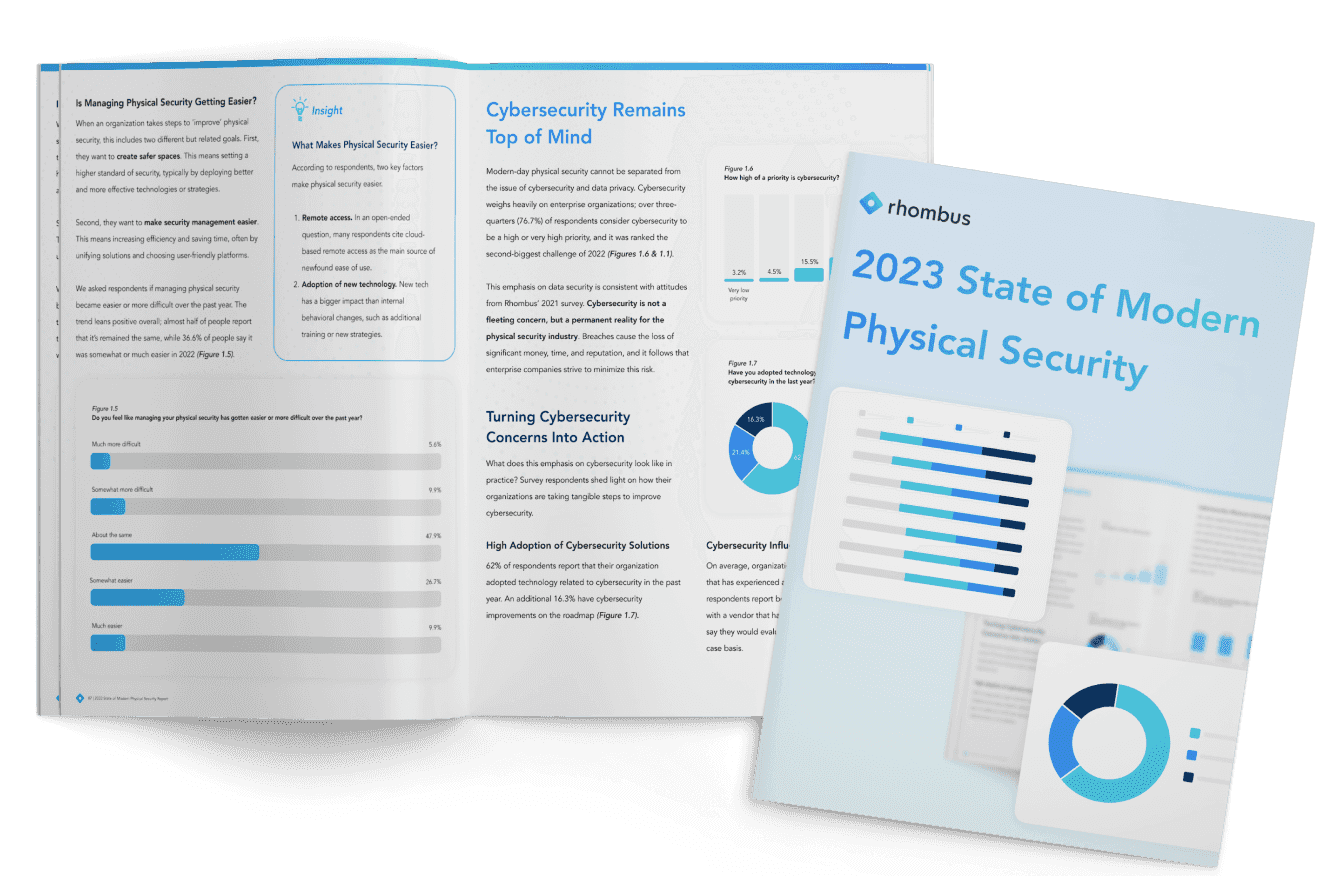 What's Inside
Learn about the patterns, priorities, and pitfalls that enterprise organizations can use to inform their security strategy and build a safer future.

Key takeaways for 2023 and beyond

Analyzing trends: Insight on the use of video surveillance, access control, environmental sensors, and more

Industry challenges and current priorities

New technology: Exploring the role of cybersecurity, integrations, cross-functionality, cloud, and remote vs onsite solutions

Statistics and insights from 375+ security professionals